The Support Report: What Film Independent Did in 2017
Spend too much time watching the news or scrolling through Twitter and it can seem as if 2017 has been a rough year. But! The good news is that you as an individual have say in determining the future of freedom of expression in art and culture. Where you put your money—and how—is more important then ever.
Freedom of expression is of course at the heart of what Film Independent is all about. Especially (as you might guess from the name) freedom of expression as communicated through visual storytelling—particularly through the stories of people from marginalized, maligned or underrepresented communities. Not to scaremonger, but these are precisely the sorts of stories and voices that are most at risk in today's topsy-turvy global mishegas of accelerated corporate mergers, imperiled net neutrality and the disassembly of the free press.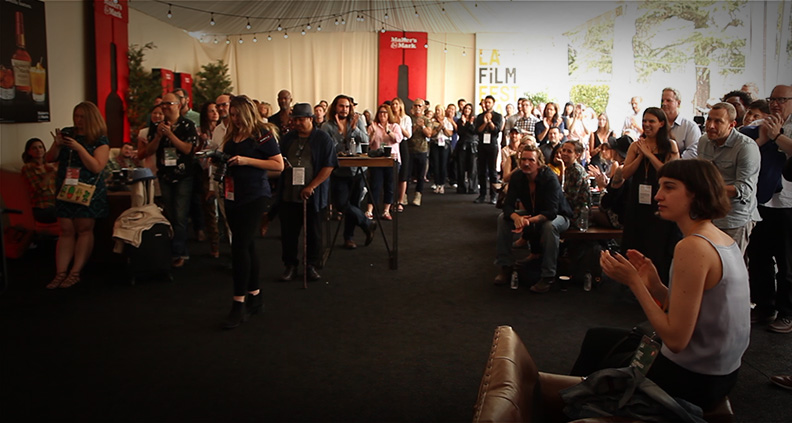 The purpose of an organization like Film Independent is to build, promote and sustain a larger, multi-generational culture of independent film larger than any single creator or project. And in 2017, we worked harder than ever to make that happen.
Here are some key numbers from our 2017 Impact Report. We hope you are inspired to donate to support Film Independent in all that we do by clicking here. All gifts received or postmarked before December 31 will be allowable for your 2017 tax deductions. And if you're looking for more info, please check out this U.S. News report surveying the larger impact of Film Independent and similar likeminded organizations.
Okay, back to the numbers!
CHAMPIONING DIVERSITY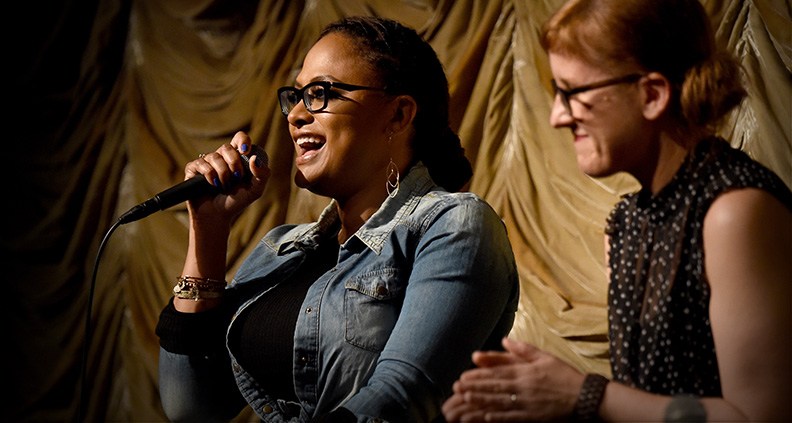 One of Film Independent's core beliefs is that the stories told in film should reflect the diversity that surrounds us. Naturally this is evident in the Fellows participating in our Artist Development programs—including the Directing Lab, Screenwriting Lab, Producing Lab, Episodic Lab and Project Involve.
58% of Fellows were women
62% of Fellows were people of color
15% of Fellows identified as LGBTQ
Diversity was also reflected in our ongoing Education and Film Independent at LACMA programs, presenting a wide-ranging set of industry experiences to share with our Members.
52% of panelists at our Education events were women
28% of panelists at our Education events were people of color
50% of Film Independent at LACMA panelists were people of color
And naturally, this also goes for the Film Independent Spirit Awards, too.
37% of Spirit Award nominees were women
30% of Spirit Award nominees were people of color
SUPPORTING FILMMAKERS AND FELLOWS SUCCESS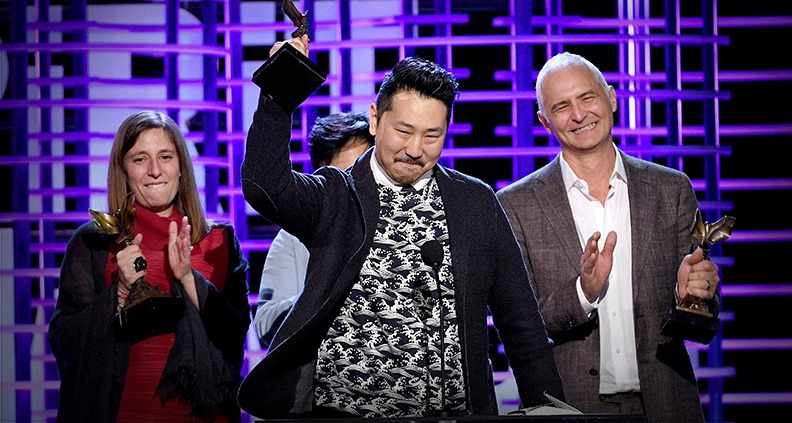 Our Artist Development programs aim to equip filmmakers with the tools, resources and support needed to finish their films and get the ball rolling as working independent artists. And this is what they looked like in 2017:
26 Fellows participated in the Directing, Screenwriting, Producing and Documentary Labs. 2017 Also saw the launch of our new Episodic Lab and Fiscal Sponsorship
30 Filmmakers participated in Project Involve, our signature diversity program for underrepresented filmmakers.
24 filmmakers representing 10 projects took part in Fast Track, a three-day film financing market at the 2017 LA Film Festival.
Other Fellows, both past and present, enjoyed further success outside of Film Independent proper. Here are just a few.
191 Fellows were accepted into major US and international film festivals.
45 Fellos won major Festival awards at Sundance, Tribeca, LA Film Festival and Cannes.
24 Fellows received nominations and won nine major awards, including the Emmys, Spirit Awards, DGA Awards, Peabody Awards and the Academy Awards.
EDUCATING ARTISTS, WELCOMING ARTISTS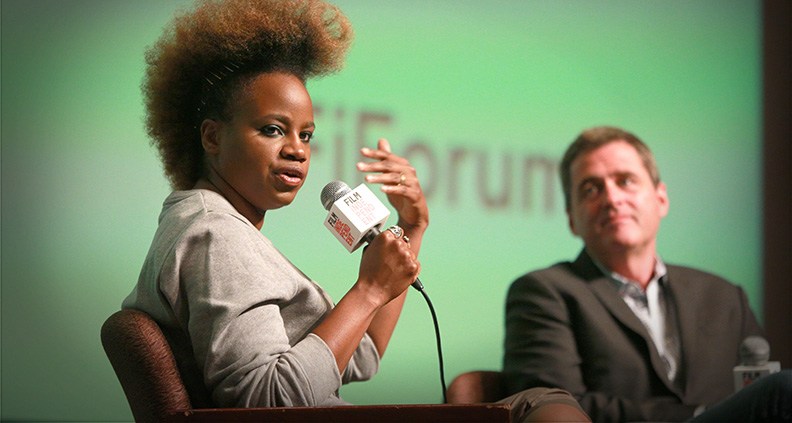 Throughout 2017, our Education programs continued to provide valuable resources to filmmakers, including 65 separate events such as primers on music licensing, residuals, screenwriting, marketing and much more. Not to mention:
Film Independent Forum. A three-day conference devoted to intense real-talk about how to actually get things done in Hollywood.
Directors Close-Up. Five different weekly panel discussions featuring intimate discussions with the makers of the year's best indies.
Future Filmmakers. Screening at the 2017 LA Film Festival, the event featured 15 short films made by 20 high school age filmmakers from around the world.
2017 also saw the second year of Global Media Makers, an innovative mentoring and cultural exchange program presented in partnership with the U.S. Department of State, connecting visual storytellers from around the world with leading U.S. entertainment professionals.
16 Fellows from Egypt, Jordan, Lebanon, Morocco, Turkey, Tunisia and the United Arab Emirates.
10 short films produced included two VR projects and eight collaborative workshop films.
Mentors, Guest Speakers and Panelists participated, lending their insight and advice to our international Fellows.
So! That's just a little bit of what we've been doing and how your support is helping to build a better, stronger community of future-focused filmmakers and film lovers. So if you can, please consider making a donation to support Film Independent.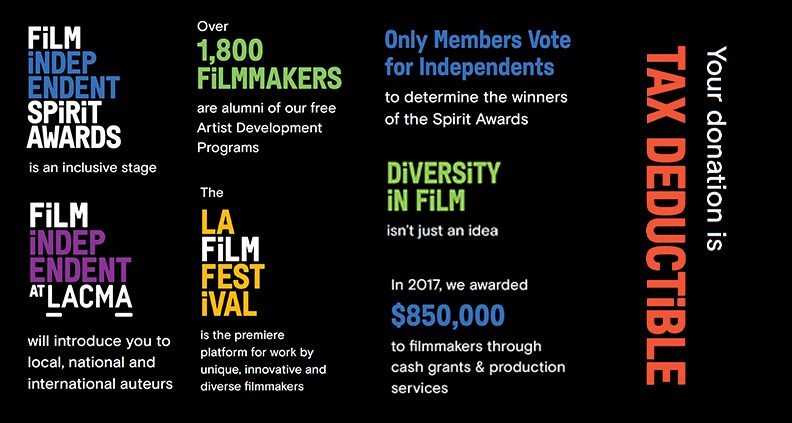 To learn more about Film Independent, subscribe to our YouTube channel or follow us on Twitter, Instagram and Facebook. To learn how to become a Member of Film Independent, just click here.
(Header: Barry Jenkins and cast/crew winning Best Feature for Moonlight at the 2017 Film Independent Spirit Awards)