The Must-List: 5 Great Film Podcasts You Should Already Be Listening To
Like a lot of singularly obsessed movie fans, I spend almost as much time consuming media about films and filmmaking as I do actually watching them. Maybe it speaks to a lack of broader curiosity on my part that so many of the books, websites and TV shows I pour into my eyes and ears revolve around cinema, but hey—why not?
Whether cracking the shameful spine of a trashy showbiz bio or donning my robe and pipe to curl up with an episode PBS's American Masters, I'm a sucker for any form of entertainment centered on film history, analysis or appreciation.
But just like the movies themselves, there's a lot of bunk, bogus and otherwise bad film-focused content out there. But that's where "The Must-List" comes in. In this column, intrepid Film Independent staffers, bloggers, guest contributors and I will offer recommendations of the best film-centric content for your enjoyment and edification.
And to kick things off, we're talking about film podcasts. Perfect for cleaning the apartment or occupying your mind during the interminable freeway commute, film podcasts run the content gamut. So from the high-concept and densely produced to the lo-fi and meandering, here are a handful of our favorites to fill your earbuds.
---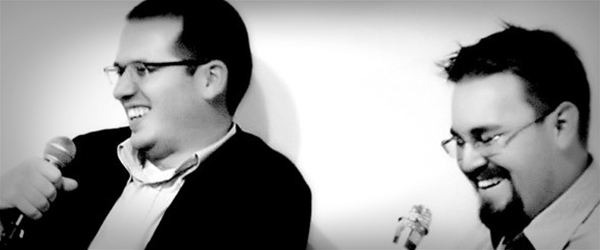 BATTLESHIP PRETENSION
Full disclosure: Battleship Pretension hosts Tyler Smith and David Bax are friends of mine, and I occasionally write movie reviews (and make videos) for the Battleship Pretension website. But before the hosts and I mashed our bloody palms together at summer camp, I was merely a fan of Smith and Bax's loose, discursive and well-informed topic-oriented film discussions.
BP's episode-length, single-topic discussions encompass everything from the lighthearted ("Favorite Death Scenes"), to the academic ("Theatricality vs. Realism"), to the personal ("Why Do We Do This") and political ("Conservative Criticism".)
But regardless of the subject, each topic is approached with humor and an educated, informed perspective on the formal, historical and cultural context of each and every movie being put under the BP microscope. It's like hanging out with a pair of disembodied film nerd pals over a couple of nonexistent beers.
---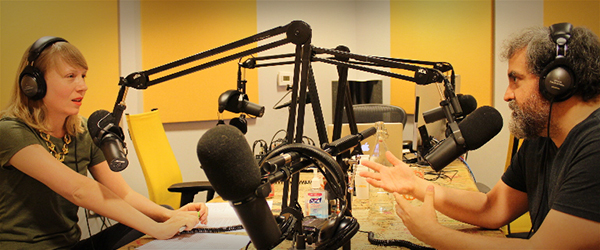 THE CANON
The Canon is one of the most fraught and stressful listens on the iTunes dial—as well as one of the most entertaining. Each week, critics and hosts Devin Faraci (Birth. Movies. Death.) and Amy Nicholson (MTV) gather across the podcast table to chew over one particular film and whether or not it warrants inclusion into (as Faraci's intro goes) "the canon of great films to live on for all time."
The format is flexible enough to allow the hosts to either agree or disagree as their authentic feelings about each week's selectee dictates. But it's when Nicholson and Faraci disagree that the listener's pulse begins to edge toward cardiac disaster.
Faraci and Nicholson's jibes at one another are never petty or prurient, but that doesn't mean they aren't pitbull-viscous, with Faraci's hard-charging New York insistence on absolutes butting up against native Texan Nicholson's low-key contrarianism. But regardless of whose side you pick, the passion is infectious.
---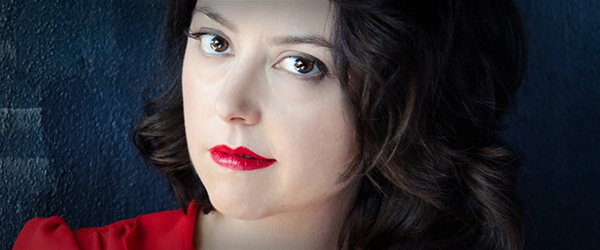 YOU MUST REMEMBER THIS
Listening to Karina Longworth's dense and dreamlike You Must Remember This is like gazing through a window into showbiz's past. Covering "the lost and/or forgotten history of Hollywood's first century," each episode tells the story of a specific individual and their inevitably sadness-tinged—or in most cases, totally obliterated—adventures through the weird Hollywood of yesteryear.
As intricately layered as any episode of This American Life, Remember is held together by Longworth's seductively somnambulant narration and well-researched prose. A true podcast auteur, Longworth tells stories as compelling and emotional as any black and white cinema classic, and with just as much atmosphere and texture.
Though the show's library also boasts several outstanding one-off episodes, Remember shines best when devoting itself to muli-part series, including last year's seminal "Charles Manson's Hollywood" and the current "Hollywood and the Blacklist." Both are seminal listening for scholars and fans of movie nostalgia.
---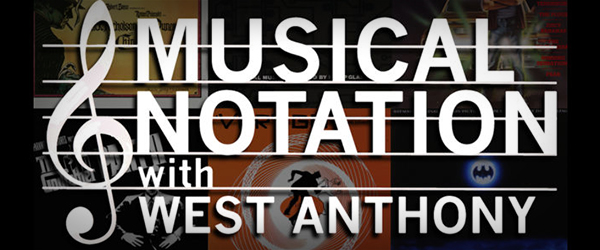 MUSICAL NOTATION
Whether it's orchestral scoring, pop songs or musical numbers, recorded music is a huge part of the cinematic experience—and one that's frequently under-discussed relative to other parts of the craft of filmmaking. But movie music, in all its many forms, is the purview of musicologist and host West Anthony's Musical Notation, which airs weekly in highly digestible editions of 30 minutes or less.
Recent episodes of Notation have focused on topics including the Best Score and Best Song nominees at the recent Academy Awards, as well as career-spanning explorations of composers as diverse as Ennio Morricone and Lionel Newman.
Anthony's distinctive mix of charming cornball wit and stentorian vocal delivery serves as a gentle, knowledgeable tour guide through all things auditory and melodic, and his recommendations will have listeners flocking to iTunes to further their own investigation into the odd aural tributaries of popular film.
---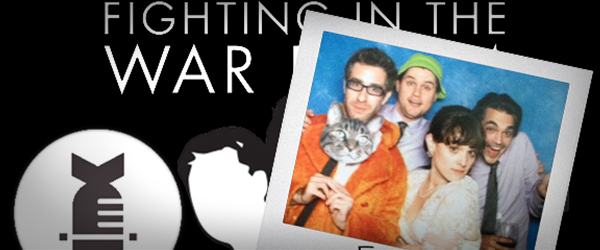 FIGHTING IN THE WAR ROOM
No podcast on the movie sphere features as diverse a swath of opinions as Fighting in the War Room. The range of perspectives primarily owes to the show's eclectic group of hosts: Vanity Fair's Katy Rich, Rolling Stone's David Ehrlich, Latino Review's Da7e Gonzales and Thrillist's Matt Patches.
Ehrlich is the show's resident art house curmudgeon, frequently dinged by Fighting iTunes reviewers as elitist and dismissive. Gonzales is the populist, with an encyclopedic knowledge of big budget studio franchise machinations at the ready. Patches is the optimist centrist and Rich keeps things on track with well-reasoned opinions, frequently filtered through a feminist perspective.
Each episode of Fighting's mainline episodes is broken into segments devoted to wider discussions spinning off from current film news. There are also special episodes devoted to comic books, Star Wars, Game of Thrones and other properties—perfect for maximizing your (nonexistent) podcast dollar! 
---
So hopefully the five podcasts listed above are a good place to start for anyone looking to beef up their library of feeds. But like any group of voracious consumers, we're eager to hear your recommendations. Let us know your favorite film podcasts in the comments, or hit us up on Facebook and Twitter.
For more from Film Independent, subscribe to our YouTube channel. You can read our blog here. To learn how to become a Member of Film Independent, click here.
Matt Warren / Film Independent Digital Content Manager