Well Articulated: Four Stop-Motion Indies to Check Out After 'Kubo'
There are no safe bets in Hollywood. Unless, of course, the thing you're betting on happens to be CGI kids' movies. Year after year, animated family films have proven to be a reliable mainstream moneymaker, with multiplex screens across the globe swelling to accommodate the onslaught of cutesy, big-eyed comic characters as big studios continue to pump out newer, shinier 3-D cartoon features seemingly every week. And let's be honest. If you're an adult with adult tastes, it can be a bit much. Which is why the next time your niece or nephew drags you to see Minions 6, it might help to take a deep breath and remind yourself—animation is a medium, not a genre.
Obviously, there's more to animation than Pixar, Dreamworks and Disney. There's also more to animation than computer-generated images. More, even, than ink and vellum. Sometimes there are puppets and clay. Recently, we had the honor of chatting with Arianne Sutner, producer of LAIKA Studios' new critically acclaimed fantasy film, Kubo and the Two Strings. And like all of the animation studio's three previous films, Kubo is a 3-D stop-motion animated feature—arguably the most tactile, evocative and labor-intensive form of animation there is, meticulously photographing articulated miniature characters and environments one single frame at a time.
But now with the help of technology, stop-motion is more achievable—especially on a feature scale—than ever before. Which is great news for those of us who love marveling at the detail lovingly baked into each and every stop-motion frame. The past few years have actually seen an uptick in the number of stop-motion features, many of which are being produced independently outside the studios.
So inspired by Kubo, here are four more of our favorite indie stop-motion features—from the warm, fuzzy and nostalgic, to the downright odd and foreboding.
---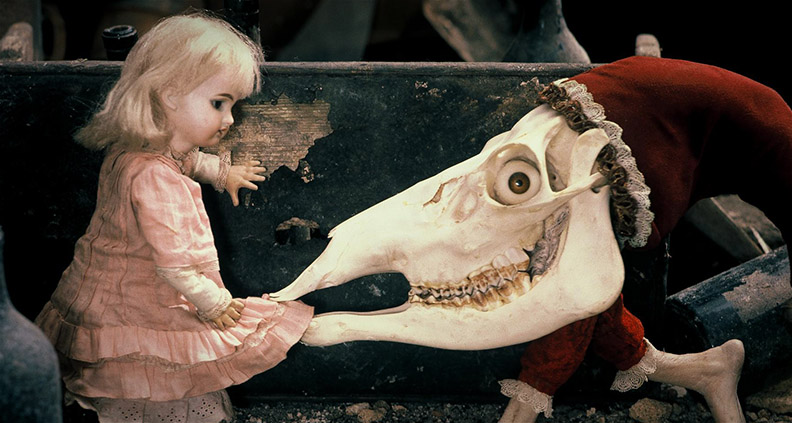 ALICE (1998, dir. Jan Švankmajer)
Mixing live action and stop-motion, Czech animator Jan Švankmajer's retelling of Lewis Carroll's Alice in Wonderland is perhaps the darkest and most upsetting version of one of literature's most inherently dark and upsetting fantasy tales. And what makes this version of Alice even creepier than usual is the fact that many of the puppets used to depict familiar Wonderland characters (such as the White Rabbit) are actually made from actual taxidermied animals. The result is a surreal, grimy, distinctly Eastern European flavored interpretation that exposes the Alice tale for what it really is: an anxious child's fever dream about the grotesquerie of the adult world.
---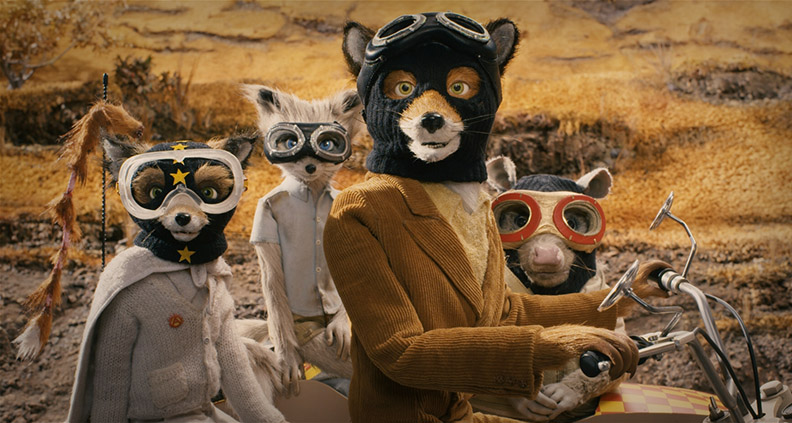 THE FANTASTIC MR. FOX (2009, dir. Wes Anderson)
In 2009 twee pioneer Wes Anderson stepped away from creating meticulously designed, rigidly staged live action movies to create The Fantastic Mr. Fox—a meticulously designed, rigidly staged stop-motion feature. And arguably, the medium proved an even more natural fit for the Rushmore auteur's fastidious jewel box aesthetic than live action did. Based on the 1970 Roald Dahl book of the same name, Fox is deliberately rough and analogue, with the animators' fingerprints visible all over the final product both literally and figuratively. The film's vintage aesthetic may have seemed ill-suited to a movie year dominated by Alvin and the Chipmunks: The Squeakquel, but 2009 turned out to be a stealth landmark for stop-motion, also seeing the release of Coraline, LAIKA's critically acclaimed feature debut.
---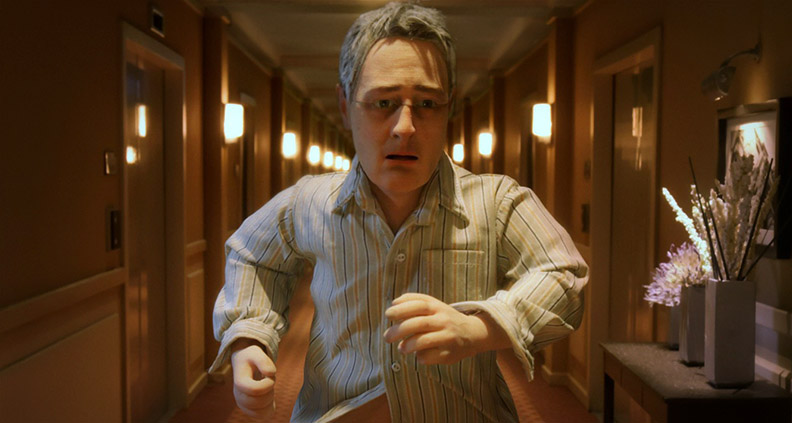 ANOMALISA (2015, Charlie Kaufman and Duke Johnson)
Nominated for four Film Independent Spirit Awards earlier this year, Charlie Kaufman and Duke Johnson's melancholy character study of a troubled business traveler (David Thewlis) fully subverted the idea that animation is strictly for kids. Extremely adult in both themes and content (hello puppet sex!), Anomalisa again demonstrated Kaufman's famed ability to meld big philosophical ideas with raw humanistic comedy, and to explore these ideas in the most unconventional ways possible. For Anomalisa, the Oscar-winning screenwriter teamed with co-director Duke Johnson (of fledgling animation house Starburns Insustries) to bring the story's instantly recognizable purgatory of mid-level luxury hotels and stale airline travel to life. The result is a masterclass of tone and atmosphere—like watching the rain through 13th-floor window with uneaten room service food cooling on a nearby tray.
---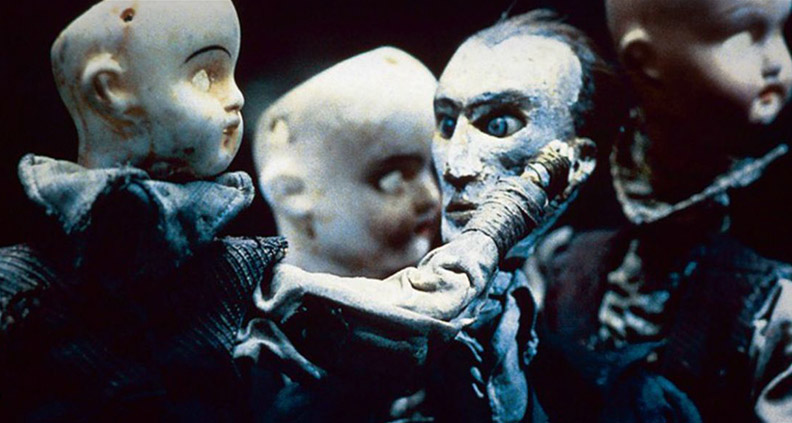 THE QUAY BROTHERS: COLLECTED SHORT FILMS (dir. Stephen Quay and Timothy Quay)
For over three decades, twins Stephen and Timothy Quay have been creating some of the most unique and haunting animated works in the history of cinema. Though they've made two features, the brothers are more widely known for the approximately 30 shorts they've been making since the late '70s—a nightmarish collection of cracked porcelain dolls, medical figurines and other ad-hoc characters cobbled together from the debris of what seems to be some sort of accursed Victorian junkyard. You can see the Quays' influence in everything from the music videos of '90s prog metal weirdoes Tool to the frightening Frankenstein creations of the villainous brat "Sid" in Pixar's Toy Story. Fortunately, there are plenty of collected editions of the brothers' films available out there, but the best place to start is Zeitgeist's The Quay Brothers: Collected Short Films, which also includes a bonus documentary about the brothers from none other than Christopher Nolan.
---
To learn more about Film Independent, subscribe to our YouTube channel or follow us on Twitter and Facebook. To learn how to become a Member of Film Independent, just click here.