Your Spirit Awards Cheat Sheet: Get to Know the Five Films Nominated for Best Feature
Five films, five stories, five worlds to delve into. This year, the Film Independent Spirit Awards have honored five compellingly diverse stories in the category of Best Feature—Anomalisa, Beasts of No Nation, Carol, Spotlight and Tangerine.
Each of these films combined talent, cinematography, directing and so much more to make their worlds unforgettable. And sure, we know these films are all one-of–a-kind. But we don't always know everything that went into making them.
Of course that doesn't mean we can't try to find out. Here is your cheat sheet on each of the five films nominated for Best Feature, with links to key interviews wherein the filmmakers have discussed their approach to bringing these five very different stories to life:
---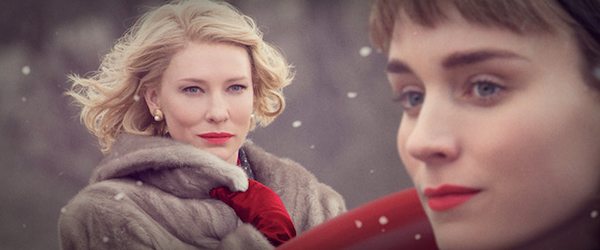 CAROL
Based on the book The Price of Salt by Patricia Highsmith, Carol tells the story of two women falling in love in 1950s New York. The story isn't just extraordinary—it's extraordinarily told.
In an interview with The New York Times director Todd Haynes breaks down the scene in which the main characters, soon-to-be divorced housewife Carol Aird (Cate Blanchett) and shy shopgirl Therese Belivet (Rooney Mara) first meet.
Haynes shares the intricate process that went into making this scene—and the film itself—possible, from detailed location shooting to subtly enticing performances.
Haynes masterfully renders the kind of multidimensional lesbian love story that is not often told, and ultimately allows the viewer to become a part of the world he and his team helped to create.
---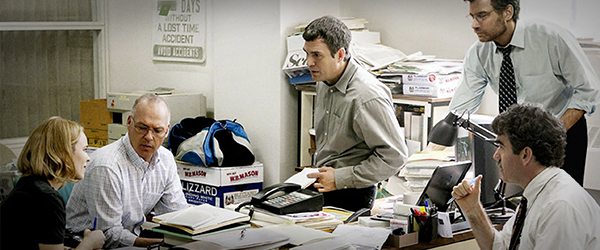 SPOTLIGHT
While Carol takes place in New York City, we move a little further north for our next contender, Spotlight. Directed by Tom McCarthy, this true story revolves around a group of journalist (dubbed the "Spotlight" team) working at The Boston Globe, who in 2001 stumble upon a groundbreaking story about Catholic Church.
When the Spotlight Team first released their findings about a conspiracy to conceal sexual abuse within the church, people were astounded. The story became national news and caused many to question church practices.
McCarthy, an alumnus of Boston College who knew the Boston area well, assumed the challenge of telling the story on film. "Very early in our [McCarthy and co-writer Josh Singer's] research, we started to circle this idea a little bit. And as that research continued, it started to solidify," McCarthy told The Boston Globe.
He added, "Thematically, it elevated the material to something a bit more universal, which is societal complicity and how tricky that can be."
---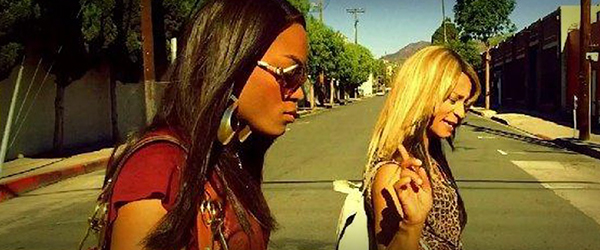 TANGERINE
When you think of Los Angeles, you typically think of sun, palms trees and warm weather. However, Sean Baker's Tangerine goes beyond this postcard image to give an insightful look into the city's transgender community.
With the help of leads Mya Taylor and Kitana Kiki Rodriguez, Baker was able to depict what the world of trans sex workers in LA looks like on a daily basis.
"Mya opened the doors to us in many ways," said Baker in The Los Angeles Times. "We were looking for as much input as possible because [I'm a] cisgender white guy outside this world."
Taylor and Rodriguez's initiative and willingness to serve the film's audience permitted the filmmaker to tell a story with the type of characters who are often misconstrued by popular stereotype.
"Straight from the jump I said this has to be real," Taylor says in the interview, "Totally honest. No fabrication. And very funny."
Taylor got her wish—and what's more, she and Rodriguez earned Spirit Awards nominations for Best Female Lead and Best Supporting Female, respectively.
"We wanted to immerse ourselves and get as much accurate information as possible," said Baker of his approach. It paid off—Tangerine is an incredible film.
---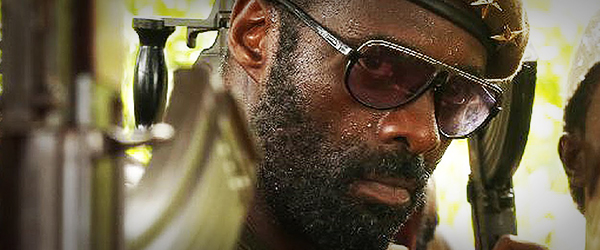 BEASTS OF NO NATION
A child soldier in the midst of political war in West Africa—that's the story. That's the life we follow through Beasts of No Nation, director Cary Fukunaga's two-hour-and-seventeen-minute Netflix-released film.
The unnamed protagonist (Abraham Attah) becomes enthralled by the lifestyle presented by his Commandant (Idris Elba). Fukunaga excels in portraying the mindset of the boy, who has lost his happiness only to unwillingly find new purpose through war and violence.
One of the film's stars almost didn't make it out of the shooting process alive.
"I nearly died," Elba shared on The Jonathan Ross Show. "We decided to do this waterfall scene where all these child soldiers were walking behind this massive waterfall," he explained.
"We went to this waterfall and my character is standing there watching all the child soldiers," Elba continued. "I put my foot on this rock and I slip! I put my hand on this branch and it snaps! It's literally about six feet before I go over."
Luckily, a quick-thinking security guard grabbed Elba before he went over. Can you imagine this film without such an amazing performance? Film fans everywhere are grateful for the miraculous intervention of that security guard.
---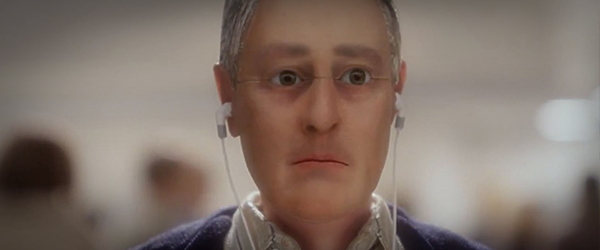 ANOMALISA
Our last Best Feature nominee, Anomalisa, reminds us that stop-motion animation isn't just for children. This very adult work explores the perils of a mundane life on the brink of a crisis.
As main character Michael Stone (voiced by David Thewlis) tries to figure out his night while stuck on a depressing business trip, the audience is sucked into his acute feelings of loss, confusion and vulnerability.
Michael is searching for a connection, if only for the next few hours. Ultimately, he finds it Lisa (voiced by Jennifer Jason Leigh) and the pair share an intimate moment that changes both of their lives.
Click to watch Nigel M. Smith of The Guardian interview directors Charlie Kaufman and Duke Johnson about how the film came to life, including how the film's steamy scene shared between Michael and Lisa was created.
Another interesting detail of production is that the film wouldn't have been possible without Kickstarter. The filmmakers raised $406,237 on the crowd-funding site for Anomalisa to go into production. It took three years (2012-2015) of hard work for Kaufman and Johnson to make this phenomenal film.
---
Though different, these five films share universal stories and invite their audiences to delight in the process of filmmaking. To learn more about the Spirit Awards and see who else is nominated, click here.
The Film Independent Spirit Awards will be broadcast live on IFC, February 27 at 2:00 pm PT/5:00 pm ET, hosted by Kumail Nanjiani and Kate McKinnon.
For more information about Film Independent, please visit our website or subscribe to our YouTube channel. Learn how to become a Member of Film Independent by clicking here.
Cydney Fisher / Film Independent Blog Contributor