Fiscal Spotlight: Incredible Women on an Incredible Journey
Welcome to Fiscal Spotlight, a special monthly round up of projects—at all stages of production—working their way through Film Independent's Fiscal Sponsorship pipeline.
***
Not to get all Joseph Campbell on you, but in storytelling—including film—a character's internal journey is often mirrored by a concurrent external journey. Sometimes these journeys are grandly epic, like climbing one of the world's tallest mountains. Sometimes they're treacherous, like retracing the steps of a no-infamous human-trafficking route. And sometimes the journey is physically modest (a small step into the light, in front of a camera) yet incalculably brave.
When women undertake such journeys, their paths are inevitably rockier; given the precarious position women in society often find themselves in around the world and across all demographics. The three projects spotlighted this month in our regular Fiscal Spotlight column are all records of daring females on the move across either a physical space, or in the public reclamation of their own narrative.
And as usual, all three of this month's projects are currently utilizing Film Independent's 501(c)3 nonprofit status to obtain institutional grants and tax-deductible donations via Fiscal Sponsorship. Learn how it works below:
This month's projects are Three (Extra)Ordinary Women, From the Shadows and Someone You Know. Keep reading to see how you can help support them below.
THREE (EXTRA)ORDINARY WOMEN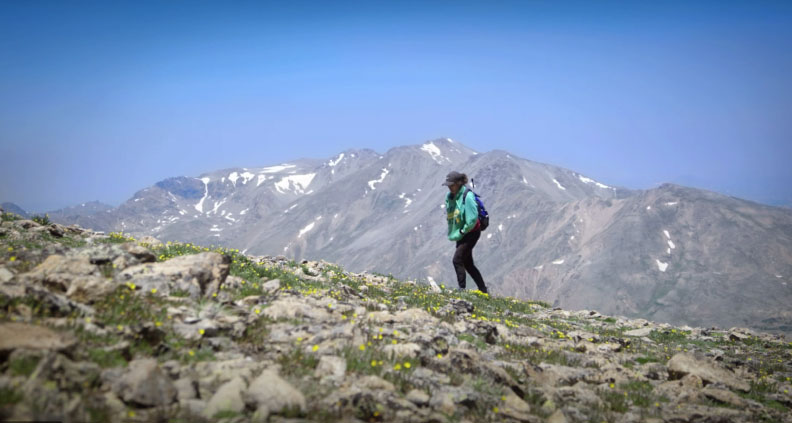 Project type: Documentary Feature
Project status: Production
Director: Cionin Lorenzo
Co-Producer: Pearlette Ramos 
About the project: Three (Extra)Ordinary Women tells the story of three women of color, who, collectively, survived abuse, poverty and oppression to become successful women determined to give back. Theirs are but three examples of how systemic racism in the United States—and the Palestinian occupation—continue to disenfranchise People of Color. The film follows them today as middle-aged women, embarking on their most challenging physical quest yet: summiting Mount Kilimanjaro. As they make their way up the dormant volcano for seven days the film dives deep into their past, using a mixture of animation, personal photos home videos and archival footage to narrate the twists and turns of their life paths while trekking up the mountain. They are: Terry, a Palestinian American; Tammy, an African American; and Pearlette, an Afro Latina—all determined to push themselves to any extreme necessary to change the mainstream narrative by example.
Meet the filmmaker: To learn more about Three (Extra)Ordinary Women and how to support the project, click here. Cionin Lorenzo started her career at MTV Networks, where for over 15 years she worked with numerous artists and celebrities for various programs, including as director of two short documentaries on Shakira, and was one of the Directors of MTV Cribs for five years. As Supervising Producer, she oversaw a team of 40+ on the spin-off Teen Cribs. Recently, she was the story producer of the 2019 Imagen Award winning PBS Great Performances documentary John Leguizamo's Road to Broadway, and a Co-Producer on the feature documentary Raúl Juliá: The World's a Stage for the PBS American Masters series.
FROM THE SHADOWS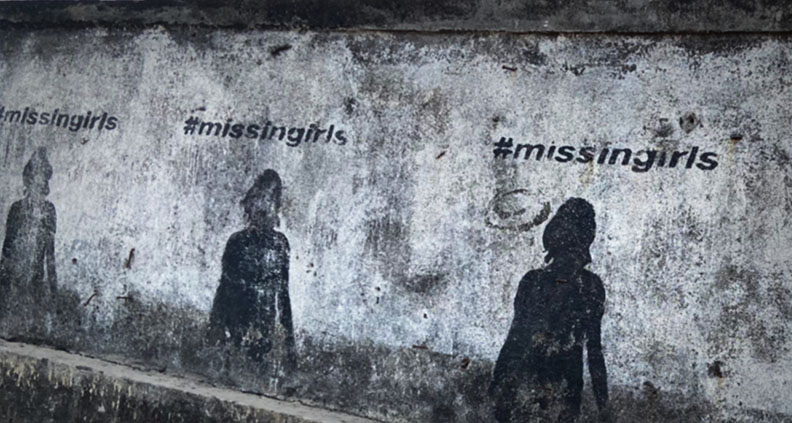 Project type: Documentary Feature
Project status: Production
Producer/Director/Screenwriter: Miriam Chandy Menacherry
Co-Producers: Aliya Furniturewala, Sheena Matheiken, Anand Ramayya, Hege Dehl
Impact Producer/Screenwriter: Triparna Banerjee
About the project: A shadow trail leads into a black hole, where a child disappears every eight minutes. From The Shadows is a rocky journey through the Indian subcontinent's most trafficked route, unveiling a sisterhood of survivors and their stories of resilience. The film uses the imagery of public art to delve into these missing narratives, following the artist down a black hole and bringing to light the personal stories of survivors (and their fight for justice.) A grueling court battle questions whether law enforcement agencies, instead of protecting victims, are actually part of a network that exploits them. From the Shadows explores the intersection of art and activism to paint portraits of an unlikely ensemble of ordinary women using ingenuous ways to challenge the stranglehold of a multi-billion-dollar cross-border trafficking industry.
Meet the filmmaker: To learn more about From the Shadows and how to support the project, click here. Miriam is one of 18 fellows selected for Film Independent and the US State Department's Global Media Makers Fellowship. Nominated in 2020 for the Chicken&Egg Award as well as the IDA-Netflix Emerging Filmmaker Award, her films premiered at IDFA Amsterdam. She was nominated for Alliance of Women Film Journalists-EDA award, won the Mipdoc Coproduction challenge at Cannes and was nominated for a Youth Jury award at Sheffield (UK). Her work has been broadcast internationally on channels like Arte, National Geographic, Al Jazeera, BBC World and Netflix.
SOMEONE YOU KNOW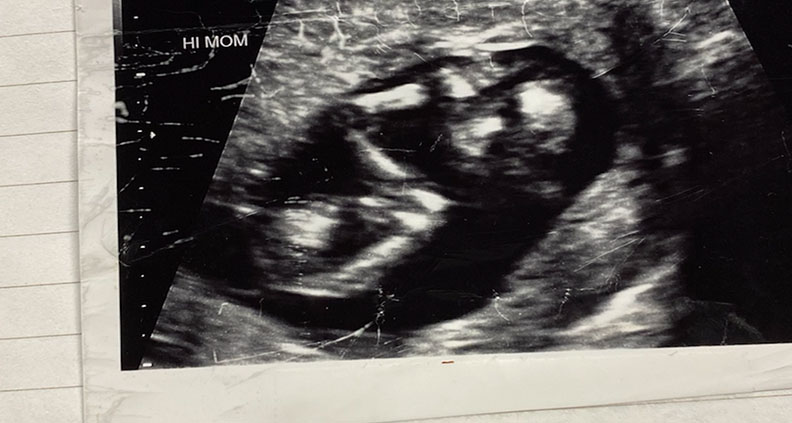 Project type: Documentary Short
Project status: Post-Production
Director/Producer: Asha Dahya
Co-Producer: Sarah Moshman
About the project: Today in America, one in three women will have an abortion before the age of 45. Less that 2% of overall abortions are performed at or after 21 weeks. Yet this demographic has become the target of political misinformation and attacks. In Someone You Know, we will meet three women—Mindy Swank, Valerie Peterson and Sharon Lagos—who have had abortions later in their pregnancies. Bravely stepping out of the shadows to use their real names and faces, each of the women share their complex, heartbreaking and frustrating stories of having to overcome numerous burdens to get the care they needed. Sharing their complex stories, the women break the silence and stigma surrounding later abortion.
Meet the filmmaker: To learn more about Someone You Know and how to support the project, click here. Filmmaker Asha Dahya is a producer, writer and content creator with nearly two decades of both digital and broadcast media experience. She is an author and TEDx speaker, as well as the creator and editor-in-chief of the daily women's blog GirlTalkHQ.com. She is particularly passionate about the issues of reproductive rights, gender equality, race and the representation of women.
To learn more about Fiscal Sponsorship, including its benefits and eligibility requirements by visiting our website. See which projects are currently being supported via our Sponsored Projects page.
If you are in a position to support our efforts, please make a donation. Your impact will double, dollar-for-dollar, with the generosity of our long-standing Arts Circle Member Susan Murdy. All donations made to Film Independent before September 30 will be matched up to $75,000.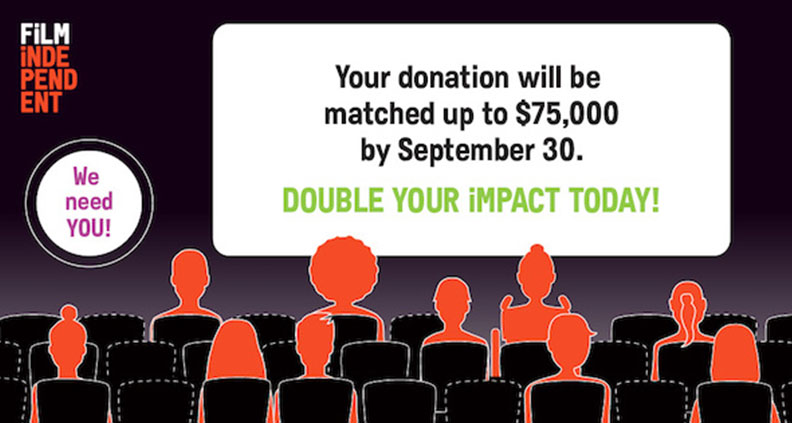 Keep up with Film Independent…
(Header: Three (Extra)Ordinary Women)