Fiscal Spotlight: Three Docs About Claiming Space in the World and in History
Welcome to Fiscal Spotlight, a special monthly round up of projects—at all stages of production—working their way through Film Independent's Fiscal Sponsorship pipeline.
***
History is written by the winners. It's a cliché you've heard before, its thesis seemingly irrefutable. The thing this six-word bromide fails to capture, however, is that just whom the "winners" are shifts over time. Or even that thinking of the long arc of human civilization in terms of a simple binary is like trying to rewrite The Iliad with a stocking-stuffer magnetic poetry kit. The greater truth is that as human thought progresses over time history comes into focus—revealing hidden stories charged with present-day relevancy and vitality. And documentary films, of course, are one of the key tools we have to uncover these hidden histories.
As you might expect, many of these stories—and the fascinating characters that populate them—originate from underrepresented communities who only in recent years have been empowered to rediscover, research and re-launch the legends, legacies and landmark moments of their community's yesteryear. Take the three projects featured in 2022's final edition of Fiscal Spotlight, which take us to America's protest streets, B-ball courts and TV studios.
All three projects are supported by Film Independent's Fiscal Sponsorship program, which enables filmmakers to solicit tax-deductible donations and seek organizational grants in partnership with Film Independent. Here's how it works:
November's featured projects are Compton's '22, EJ Lee: All-American and Barrio Television. Read on to learn more about each project and how to support.
COMPTON'S '22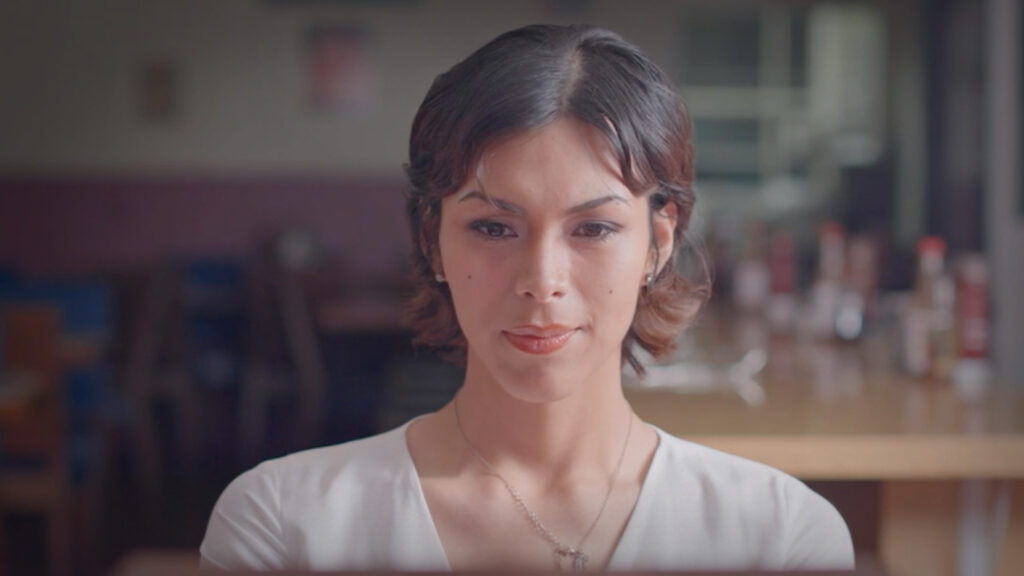 Project type: Documentary Short
Project status: Post-Production
Director/Director of Photography/Editor: Drew de Pinto
Producer: Azza Cohen
About the project: In this project trans and gender-nonconforming performance artists reimagine the historic Compton's Cafeteria Riot from the testimonies of the legendary "Compton's Queens." Three years before Stonewall—on an unknown date in 1966—trans women at Gene Compton's Cafeteria in San Francisco's Tenderloin district rioted against police violence. There was no news coverage, and the arrest records no longer exist. Decades later, trans historian Susan Stryker unearthed the history of the riot and interviewed the surviving "Compton's Queens." Compton's '22 creates an intergenerational conversation between these archival interviews and young trans and gender-nonconforming artists today, using performance to imagine an interpretive archive that stands in for the absence of visual documentation. The film provides a rare opportunity for trans and gender-nonconforming people to learn about their history and reveals the powerful implications of intergenerational solidarity in the ongoing struggle for queer liberation.
Meet the filmmaker: To learn more about Compton's 22, including how to support the project, click here. Filmmaker Drew de Pinto is a director and editor based in Queens, New York. As a teenager, they were drawn to film as a way to process feelings of gender dysphoria. Their work explores how documentary and experimental modes of filmmaking can build alternative frameworks for gender and other social structures that allow us to imagine better worlds. Drew is a recent graduate of Stanford's MFA program in Documentary Film and has worked on projects with the Democratic Socialists of America, Kartemquin Films, Truth & Documentary, Group Nine Media and more.
EJ LEE: ALL-AMERICAN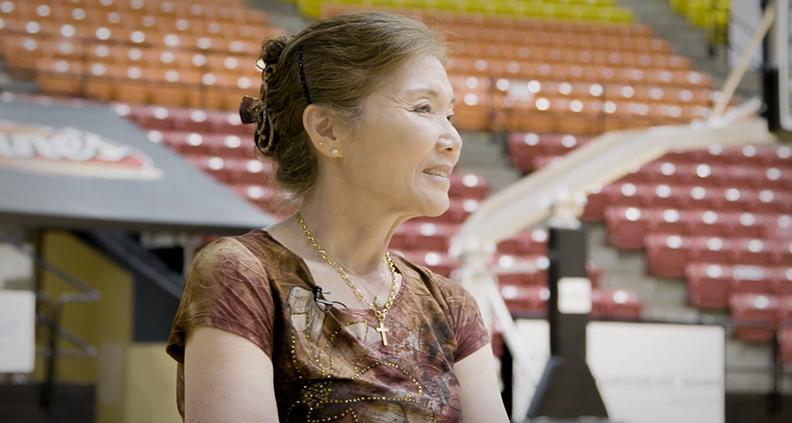 Project type: Documentary Feature
Project status: Production
Director/Producer: Jason Rhee
Producer/Editor: Zoe Sua Cho
Producer: Razi Jafri
About the project: Before Jeremy Lin and Yao Ming, there was Eun Jung Lee. EJ Lee, a Louisiana legend nicknamed the "Korean Magic Johnson of NCAA women's basketball," despite being overlooked her entire career. Finally, at the age of 60, EJ receives her first opportunity to become a college head coach to lead an underdog university squad in West Texas. EJ Lee: All-American is a feature-length documentary that combines verité and archival footage of Lee, the "greatest player you've never heard of." The film will be an intimate character study of this little-known Asian American superstar (with a Southern twang!) by interweaving the historical journey of EJ developing into one of the best players in both Korea and America alongside the present-day narrative tracking the final chapters of EJ's 40-year-career as a first-time college head coach.
Meet the filmmakers: To learn more about EJ Lee: All-American, including how to support the project, click here. Filmmaker Jason Rhee is a Korean American writer and director with a passion for telling stories centered around his childhood and the AAPI community. Jason was selected as a script intern and writers PA for Conan, as well as a writing intern and contributor for The Onion. With a background in screenwriting, comedy and satire, he's produced two one-woman shows with stand-up comedian Kellye Howard, which have been featured on ABC and described as "exposing admirable vulnerability and strength." Jason directed a sold-out run of a third show with Kellye at the Steppenwolf Theater as part of its 2022 LookOut series. After three years as The Onion's writers assistant, Jason is currently working on personal projects, including All-American, workshopped in the 2022 Kartemquin Diverse Fellows in Doc program. He is a proud member of the Asian American Documentary Network and the Writers Guild of America East.
BARRIO TELEVISION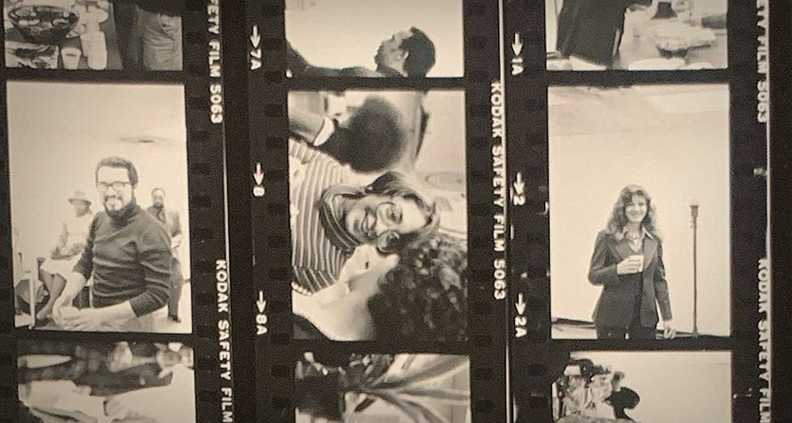 Project type: Documentary Feature
Project status: Production
Writer/Director/Producer: Christina DiPasquale
About the project: Barrio Television is the untold story of a band of Puerto Rican filmmakers who refused to let the first all-Latino produced TV show in American history be canceled. In 1972, a band of Puerto Rican filmmakers in refused to take "no" for an answer. When New York's local public television station WNET canceled their pilot (it touched on racism too much for their liking) the filmmakers padlocked the door to WNET's live pledge drive and hijacked the event, filling the sidewalks outside their Columbus Circle office with protestors until the executives gave in. They finally got their own show, and got to make it the way they wanted. The show? Realidades—the first bilingual Latino TV show in American history.
Meet the filmmakers: To learn more about Barrio Television and how to support the project, click here. Christina DiPasquale has produced and scripted several short documentary films for the Youth First Initiative and Public Welfare Foundation. She is a Senior Fellow at the University of New Hampshire and serves on the Board of Directors of the Media Burn Independent Video Archive.
You can learn more about Fiscal Sponsorship, including its benefits and eligibility requirements, by visiting our website. Check out our Sponsored Projects page to see the projects are currently being supported.
Keep up with Film Independent…
(Header: Compton's '22)