Fiscal Spotlight: Three Mother-Daughter Tales about Fraught Families
Welcome to Fiscal Spotlight, a special monthly round up of projects—at all stages of production—working their way through Film Independent's Fiscal Sponsorship pipeline. Enjoy!
***
From Mildred Pierce to Grey Gardens to Terms of Endearment, the complicated bond between mothers and daughters has provided cinema with a seemingly inexhaustible source of drama and rich narrative incident. Sometimes this drama is caused by the stinging absence of a mother; other times, by the smothering omnipresence of one. Often it's even both—as a mother's influence continues to haunt their children's psyches in absentia and inspiring the sort of actions that make for riveting, if not always heartwarming, filmmaking.
The fraught nature of mother-daughter dynamic is at the center of our final Fiscal Spotlight column of the year, as we take a look at three great projects exploring family relationships among females in a variety of configurations. Whether its longstanding secrets finally coming to light, or surrogate families forming under less-than-ideal circumstances, the stories of women bound to each other either because of or despite blood ties are sure to compel.
As always, this month's Fiscal Spotlight subjects are currently taking advantage of Film Independent's own 501(c)3 nonprofit status to obtain institutional grants and tax-deductible donations via Fiscal Sponsorship. Here's how it works:
This month's projects are Unmothered, Mother-Daughter and What Kind of Woman. Learn more about each film and the filmmakers below.
UNMOTHERED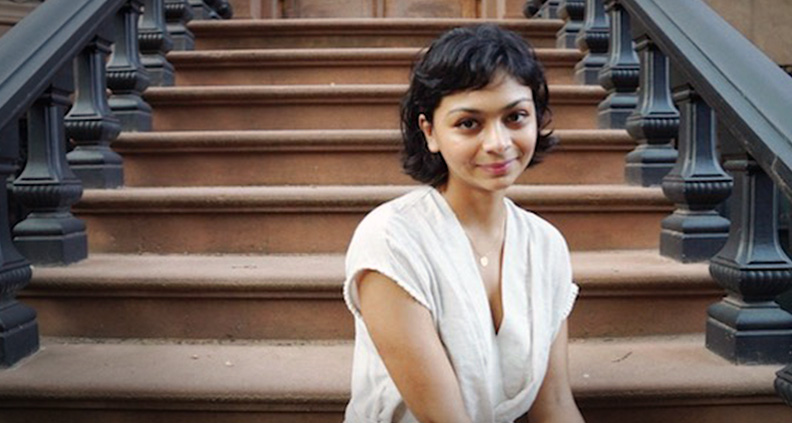 Project type: Narrative Short
Project status: Development
Director/Writer: Urvashi Pathania
Producer: Ayesha Nadarajah
About the project: Priyanka is an Indian-American college student facing tragedy. Her mother suddenly died and now she's sitting in the back of a rickshaw in India, suitcase in one hand and an urn filled with her mother's ashes in the other. Once at her grandmother's home, she finds out her whole family knew that her mother was ill, but kept it hidden from her. Her family claims it's because she was busy in college, but Priyanka doesn't believe them. She would have given anything to spend time with her mother in those final months. Priyanka runs out of the house and into the streets of the small Indian city where her Mom was raised. Priyanka drinks her sorrows and searches for meaning in her family, faith (and lack of it) and dual identity. By the end of the night, a series of mishaps leads her closer to answers and the family she took for granted.
Meet the filmmakers: To learn more about Unmothered and how to support the project, click here. Writer/director Urvashi Pathania has screened short films at Austin Film Festival, Nantucket Film Festival and more. In 2019, she was awarded the Alfred P. Sloan grant for filmmaking at USC. Urvashi's docu-series The Turmeric Project, which follows queer South Asians in the USA, was featured in The New York Times in 2018.
MOTHER-DAUGHTER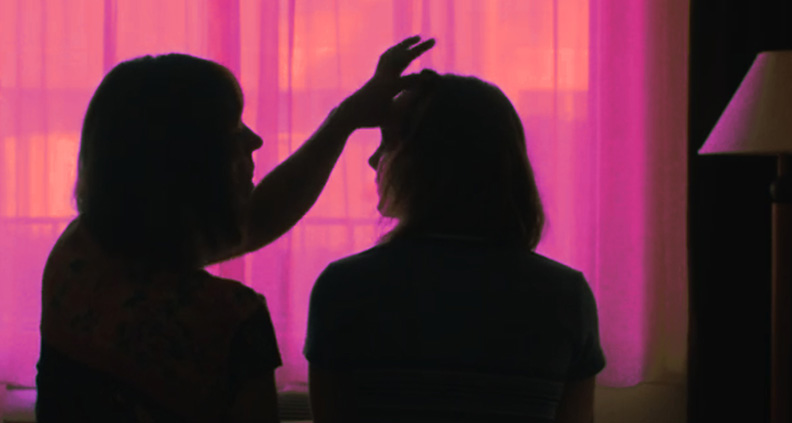 Project type: Narrative Feature
Project status: Development
Writer/Director/Producer: Tricia Lee
About the project: Wei-Ling—a recently widowed, karaoke-singing, church-going Asian woman—is undocumented and works at a garment factory. She receives a wrong number phone call from Rachael, who she believes is a teenage girl. Wei-Ling offers to teach Rachael how to sew to help her get an internship with a famous fashion designer. When they meet, Wei-Ling sees that Rachael is trans, and rejects her. ICE raids the garment factory; Wei-Ling begs Rachael to save her from deportation. An unlikely friendship forms as the two women start to open up to each other. Rachael wants to please her mother, who while outwardly accepting hasn't fully accepted her transition. Meanwhile, Wei-Ling's daughter hid her out-of-wedlock pregnancy from her for seven months, as Wei-Ling disapproves of her black boyfriend. Through her relationship with Rachael, Wei-Ling learns to face her own intolerance and apologizes for the first time in her life, while Rachael learns to stand up for herself.
Meet the filmmakers: To learn more about Mother-Daughter and how to support the project, click here. Filmmaker Tricia Lee is has directed seven shorts and three award-winning feature films. Her feature script for Mother-Daughter was selected as a quarterfinalist in The Academy Nicholl Fellowship, semifinalist in The Page International Awards, the Producers Guild of America Power of Diversity Master Workshop, Athena Screenwriting Lab, and received a coveted "8" from The Blacklist." Her feature script Spoken was Top 5 on The BitchList and short script was a finalist in Lena Waithe's AT&T Hello Lab.
WHAT KIND OF WOMAN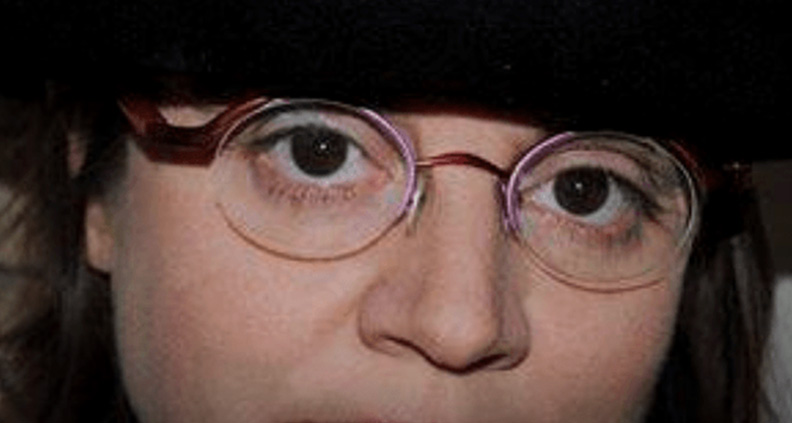 Project type: Narrative Short
Project status: Development
Writer/Director: Elizabeth Block
Producers: Daniel McGilvray, Debbie Brubaker
About the project: A young woman's life is flipped upside down by secrets from her mother, forcing her to become the parent instead of the child. A biracial Assisted Reproductive Technology (ART) Psychologist returns to her native San Francisco when her father dies, where her mother has suffered a breakdown after being evicted from their lifelong home. Among many buried secrets, she learns that she was conceived via donor sperm—and that her mother had been having an affair with a woman for several years while married to her father.
Meet the filmmakers: To learn more about What Kind of Woman and how to support the project, click here. Filmmaker Elizabeth Block is the recipient of a Doris Roberts/William Goyen Fiction Fellowship from the Christopher Isherwood Foundation for her novel, A Gesture Through Time. She has made her own films in 16mm and video, distributed by experimental artists' film distributor Canyon Cinema. She has screened her films extensively in festivals, tours, archives, museums and microcinemas. She has taught film and writing at various Bay Area Colleges and as visiting faculty at The New School, NYC. What Kind of Woman, the screenplay, placed as a quarter-finalist in the 2018 ScreenCraft Film Fund, as a finalist in the 2018 SF Indie Fest Screenplay Competition, and finalist in the 2018 Filmmatic Screenplay Competition.
Learn more about Fiscal Sponsorship, including its benefits and eligibility requirements by visiting our website. See which projects are currently being supported via our Sponsored Projects page.
Get More Involved…
(Header: Unmothered)