FiSpo Updates: Three Of Our Favorite Fiscal Sponsorship Projects – Where Are They Now?
It's true: Film Independent's Fiscal Sponsorship program supports a huge variety of projects. Features. Shorts. Fiction. Nonfiction. VR. Even film-related community support organizations, festivals, web resources and other cinema arts projects.
And while we take time to tout rookie Fi Fiscal Sponsorship projects (and encourage your support of them!) in each month's Fiscal Spotlight column, you may be wondering how some of that column's previous subjects have been progressing. So! We're introducing a regular blog feature, FiSpo Updates, to highlight some of the recent special achievements of projects that are part of the program.
Film Independent's Fiscal Sponsorship program opens the door to nonprofit funding for independent filmmakers and media artists. The projects and makers participating in the program express a uniqueness of vision, celebrate diversity and advance the craft of filmmaking through the creation of these special works. To see the full range of projects that are part of our program, visit our Sponsored Projects page.
To learn how Fiscal Sponsorship works, check out the above video or watch our full discussion with Film Independent's Artist Development team way down at the bottom of this article.
If you're already part of our Fiscal Sponsorship program and you have a production milestone you'd like to see in the next post, please email us.
PARESTHESIA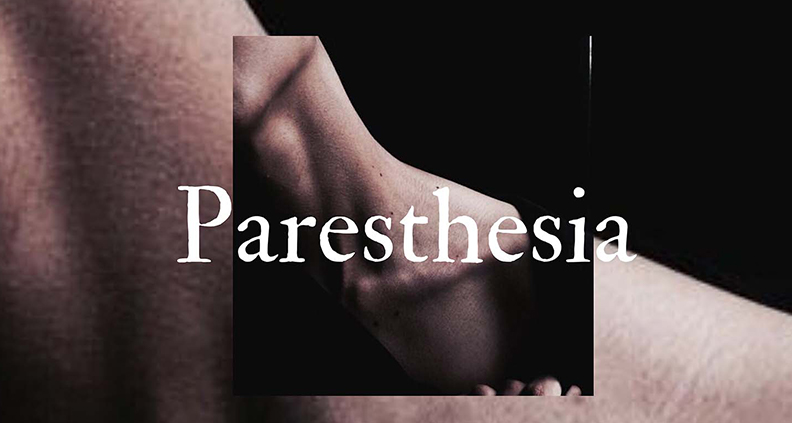 Project type: Narrative Short
Project status: Development
Filmmaker: Jesse D. Turk
Cast: River Gallo
Logline: When popular nonbinary YouTube ASMR-tist, Pal, enamored with the idea of death, meets their biggest fan who wants Pal to suffocate her to death, Pal is forced to reckon with the very real consequences of their words, deciding whether or not to go down a dark, irreversible path.
Updates: Paresthesia has cast River Gallo in the lead role. River (they/them) is a GLAAD award-winning Salvadoran-American filmmaker, actor, writer, model and intersex activist from New Jersey. They are a recipient of the 2019 GLAAD Media Rising Star Award, the 2020 Ryan Murphy HALF Initiative for television directing, a 2021 Berlinale Talent fellow, and was selected as part of the inaugural Sundance Institute Trans Possibilities Intensive. Ponyboi which they wrote, starred in, and co-directed with Sadé Clacken Joseph premiered at the 2019 Tribeca Film Festival where it was named one of the "Five not to be missed short films" by Forbes.
CARLOS THROUGH THE TALL GRASS
Project type: Narrative Feature
Project status: Distribution
Filmmaker: Rick Dominquez
Cast: Miguel Angel-Garcia ("Carlos")
Logline: A brilliant young man has doubts about going off to college when he realizes how much all the needy, felonious, desperate and deranged people in his dysfunctional world depend on him.
Updates: Carlos Through the Tall Grass made its World Premiere on June 13 at the Dances with Films festival. The film was called a "must see" by LA Weekly. "Making Carlos was my journey," says director Rick Dominguez. "My mom passed away on the day we were supposed to start filming. I considered postponing indefinitely, but my siblings assured me mom knew how hard I and everyone associated with the project had worked and the last thing she would want is for me to not make this movie. I soon discovered how right they were, as all through production I experienced what could only be described as one miracle after another"
WE BURN LIKE THIS
Project type: Narrative Feature
Project status: Distribution
Filmmaker: Alana Waksman
Producer: Jeri Rafter
Logline: Amidst rising anti-Semitism in Billings, Montana, Rae, a 22 year old Jewish girl and descendant of Holocaust survivors uncovers issues of self worth, addiction, and buried childhood trauma which she must learn to face and heal.
Updates: We Burn Like This is available now on Digital VOD. Alana Waksman's award-winning debut feature stars Madeleine Coghlan (The Rookie) and Devery Jacobs (Reservation Dogs), and is executive produced by Neda Armian (Rachel Getting Married). A coming-of-age story inspired by true events, the film follows Rae, a descendant of Holocaust survivors, who is targeted by Neo-Nazis in Billings, Montana. The film premiered at the 2021 Santa Barbara International Film Festival, internationally at Deauville American Film Festival, and has played at more than 25 film festivals nationally and internationally. We Burn Like This has received numerous awards including Best Director at the Phoenix Film Festival and the Directors Choice Emerging Filmmaker Award at Woods Hole Film Festival.
To learn more about Fiscal Sponsorship, including its benefits and eligibility requirements by visiting our website. See which projects are currently being supported via our Sponsored Projects page.
Keep up with Film Independent…
(Header: Paresthesia lead River Gallo)