Let the Write One In: Your 2019 Fi Screenwriting Lab Fellows
If you're an aspiring filmmaker in this very-futuristic-sounding year of 2019, then you've probably gotten used to hearing platitudes like "it's never been easier to make movies" and "films are cheaper to make than ever" to a frustratingly repetitive degree. And sure: these days, even the most cinematically disinclined civilian is walking around with (arguably) more filmmaking technology sitting unused on their smartphones in their pockets than Orson Welles had at his disposal to make all of Citizen Kane. So logically, we should be chin-deep in a new wave of cinematic masterpieces, right?
Not really. Because great films are still at the whim of great ideas, which are the (as-yet) unengineerable products of human talent, inspiration and hard work. That's why screenwriters remain the beating heart of the movie-making process, no matter how shabbily Hollywood may sometimes treat them. Without words on a page, there is no movie. Conversely, any mistakes made at the writing stage are likely to cascade down through production, growing larger and more ruinous as they go; the more fine-tuned your writing, the greater odds are of success.
We certainly hope to do our part in helping filmmakers to develop their ideas into rock-solid screenplays that would be nearly impossible to screw up, no matter how many challenges are stacked against them. So we're thrilled to tout the six new Fellows in taking part in Film Independent's 2019 Screenwriting Lab.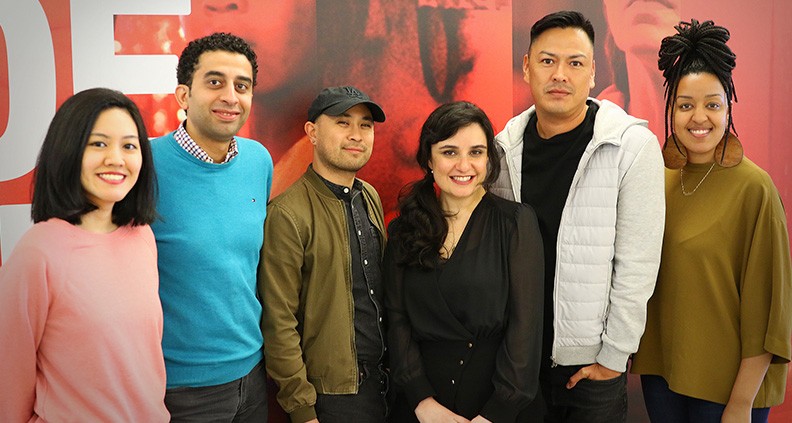 "Being a Screenwriting Fellow at Film Independent was a wonderful step along the way of making my film," said filmmaker and Fellow Ani Simon-Kennedy, whose Fi Screenwriting Lab project The Short History of the Long Road recently premiered at Tribeca, where it received a Special Jury Mention for best screenplay.
Simon-Kennedy added: "Fostering a sense of community within the indie film world is really at the heart of Film Independent's mission, and I'm so grateful to be a part of it. Five years later, I'm still close to my fellow screenwriters."
Other Screenwriting Lab projects from yesteryear include 37 Seconds by HIKARI, winning the Panorama Audience Award and CICAE Art Cinema Jury Prize at the 2019 Berlin International Film Festival, Andrew Ahn's Film Independent Spirit Award winning Spa Night and (Marvel's upcoming) The Eternals director Chloé Zhao's feature debut, Songs My Brothers Taught Me.
Over the course of this year's Lab, Fellows will workshop their projects under the supportive guidance of Creative Advisors Jeff Stockwell (Bridge to Terabithia, The Dangerous Lives of Alter Boys) and Robin Swicord (The Curious Case of Benjamin Button, Memoirs of a Geisha). Additional guest speakers and advisors include script consultant Ruth Atkinson, literary manager Angela Cheng Caplan, filmmaker Christina Choe (Nancy), screenwriter Pamela Ribon (Moana, Ralph Breaks the Internet) and writer/producer Virgil Williams (Mudbound).
This year's Screenwriting Lab projects imagine alternate realities and fantastical scenarios, as well as intimate relationships and interior struggles. They are:
Title: Babaylan
Writer: Mikki Crisostomo
Logline: Lida, the disillusioned priestess of a dying Filipino religion, accidentally summons a god, under whose tutelage she learns to perform miracles and discovers the grave consequences of playing with ancient magic.
Title: Frybread Face and Me
Writer/Director: Billy Luther
Logline: Two adolescent Navajo cousins from different worlds bond during a summer herding sheep on their grandmother's ranch in Arizona while learning more about their family's past and themselves.
Title: Publication Ban
Writer: Haitham Dabbour
Logline: A women challenges society as she breaks her silence of a sexual harassment incident and faces the complications when the harasser hides behind his religious power.
Title: Stampede
Writer/Director: Sontenish Myers
Logline: Set on a Southern plantation in the 1800s, a young slave girl named Lena has telekinetic powers she cannot yet control. Circumstances escalate when she's separated from her mother to be a house girl, in close quarters with the mercurial Master's wife: Elizabeth.
Title: Taminex
Writer/Director: Anya Meksin
Logline: When a deadly pandemic plunges the city into an anti-immigrant panic, a young Iranian woman must go outside official channels and venture into the underbelly of a corrupt society to procure the only drug that can save her boyfriend's life and her own—Taminex.
Title: Tiger Girl
Writer/Director: Andrew Huang
Logline: When a repressed Chinese American girl enrolls in charm school to please her mother, the pressure to conform to her mother's ideals manifests in the form of a restless tiger spirit that visits the girl at night and ultimately sets her free on her journey of self-possession and discovery.
What sort of creative minds do we have to thank for this diverse slate of drama? Let's the Fellows behind the (hopefully) auto-saved .fdx files…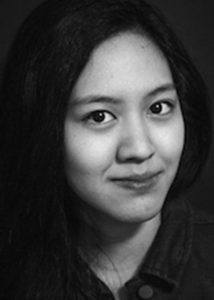 Mikki Crisostomo (writer, Babaylan)
Mikki Crisostomo came from a family of lawyers in Manila, but she soon decided that she would much rather write comedy than legalese. After screening her animated short Bottled Star at Animahenasyon and working as a commercial colorist in post-production and a graphics artist in TV5, she earned her Screenwriting MFA at Columbia University. She likes to write about strange, spooky things that happen to weird, kooky people.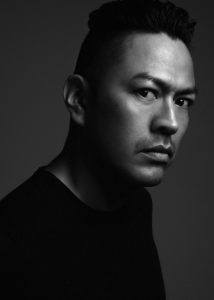 Billy Luther (writer/director, Frybread Face and Me)
Billy Luther (Navajo, Hopi, Laguna Pueblo) is the director/producer of the award-winning documentary Miss Navajo, which premiered at the 2007 Sundance Film Festival and aired nationally on PBS's Independent Lens. His second documentary feature, Grab, premiered at Sundance in 2011 and also aired on PBS. He co-directed the Native America episode for the MTV documentary series Rebel Music. He directed the 2016 IDA-nominated short documentary Red Lake and executive produced Moroni for President, for PBS. In 2018, Luther launched his web-series alter-NATIVE for PBS's IndieLens StoryCast exploring the world of Native Fashion designer Bethany Yellowtail.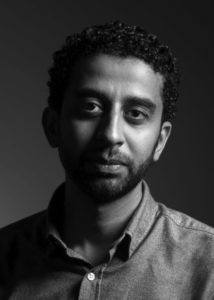 Haitham Dabbour (writer, Publication Ban)
Haitham Dabbour is an Egyptian scriptwriter and author. He has made feature documentaries such as Tahrir Square: The Good, The Bad and the Politician, which premiered at the Venice Film Festival and won the UNESCO Award at the 2011 Oslo Film Festival Award. His fiction scriptwriting debut, Photocopy, premiered in 2017 and won Best Arab Feature at the ElGouna Film Festival, Best Movie at the Malomo Film Festival and Best Screenplay at the Oran Film Festival, among other accolades. He recently wrote and produced Eyebrows, winning Best Short Film at ElGouna in 2018. His unproduced script Ayesh won the Swairis Prize for Best Screenplay in 2016. He has writtern 10 books, which are among the best-selling books in Egypt. In 2014, Dabbout received the 2014 Ahmed Fouad Negm poetry award.
Sontenish Myers (writer/director, Stampede)
Sontenish Myers is a writer-director based in Harlem, NY. She is a graduate and adjunct professor of NYU's Graduate Film program. Sontenish has written and directed four short films to date.  work explores racial identity, womanhood, power dynamics, and the heroic journey across genres—from dramas, science fiction/fantasy, to dark comedies. Her most recent short film Cross My Heart made its North American Premiere at Seattle International Film Festival. Sontenish was also awarded the Alexis Award for Best Emerging Student Filmmaker at Palm Springs International Shortfest for Cross My Heart. The short also won the Vimeo Staff Pick Award at Hampton International Film Festival. Sontenish is currently a 2018-2019 IFP Marcie Bloom Fellow in Film and is currently developing her first feature film, Stampede, which was accepted into the 2019 HIFF Screenwriter's Lab and Film Independent Screenwriting Lab.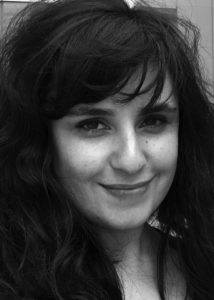 Anya Meksin (writer/director, Taminex)
Anya Meksin is a writer/director who uses genre as a vehicle for social criticism. Born in the former Soviet Union, Meksin immigrated to the U.S. as an asylum-seeking refugee. She received a BA in Literature from Yale and an MFA in Directing from Columbia. Her MFA thesis film Temma won an Alfred P. Sloan Production Grant and Columbia's Faculty Selects before screening at the Museum of the Moving Image, the National Academy of Sciences and festivals worldwide. Her short Berated Woman screened at over 20 international festivals and was broadcast on Canada's Out TV and America's Logo Network as part of "The Click List: Best in Short Film." She was commissioned by the Open Society Institute to create Balka, a documentary about the HIV crisis in Eastern Europe, which has screened for over 3 million viewers online. Taminex was selected twice for IFP's Project Forum and won the 2017 Screencraft Fellowship and her sci-fi pilot script "Sea Change" was selected for the 2017 NYTVF Script Competition.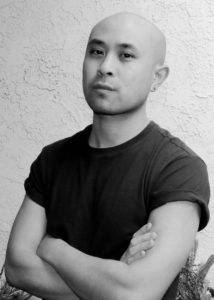 Andrew Huang (writer/director, Tiger Girl)
As an experimental filmmaker with a background in puppetry, animation, live action performance and visual effects, Huang's work bridges the gap between video art and film, expanding into installation and alternative modes of storytelling. Huang's film and video work has exhibited at The Museum of Modern Art (New York), MoMA PS1, The Barbican Centre (London) and the Museum of Contemporary Art in (Los Angeles). Having developed a strong reputation for his collaborative practice, Huang has worked extensively with Icelandic artist Bjork among others, including FKA Twigs, Thom Yorke and British director Joe Wright. Huang served as creative director for Bjork's VR exhibition Bjork Digital, creating multiple immersive experiences within the pioneering traveling installation. With his strength in world building, Huang carries on his visual aesthetic as he continues his foray into narrative feature film. Huang is a Cinereach Fellow, a recent fellow in Film Independent's Directors Lab, and a recipient of the K Period Media Fellowship grant.
As part of the 2019 Film Independent Screenwriting Lab, Haitham Dabbour is the recipient of a Global Media Makers Fellowship making his travel and participation in the Lab possible. Global Media Makers is an exchange program sponsored through a partnership between Film Independent and the U.S. Dept. of State's Bureau of Educational and Cultural Affairs.
The 2019 Screenwriting Lab is supported by Artist Development Lead Funder Time Warner Foundation. Additional funding is provided by the Writer's Guild of America West.
To learn more about the Screenwriting Lab and additional Film Independent Artist Development programs and grants, click here.
Film Independent Artist Development promotes unique independent voices by helping filmmakers create and advance new work. To learn how to become a Member of Film Independent, just click here.
(Header photo by Lexus Gallegos)