Celebration Talk: The 2016 Film Independent Spirit Awards Nominee Survey
Being nominated for a Film Independent Spirit Award is a big deal—even for the most battle-hardened red carpet vet (we're looking at you, Cate Blanchett). After all, no matter who you are or your profession, being recognized for good work is always worth popping a few champagne corks.
But being nominated is particularly exciting for young, up-and-coming filmmakers not yet inoculated against the pomp and circumstance of awards season. For newer creators, a Spirit Awards nomination can be a key piece of career validation—proof that all those frenzied days and sleepless nights have all been worth it.
In fact, the Film Independent Spirit Awards feature multiple categories designed specifically to recognize the achievements of such fresh-faced auteurs—Best First Feature, Best First Screenplay and the John Cassavetes Award, presented to the creative team of a film budgeted at less than $500,000.
We contacted several of these first-time and under-the-radar filmmakers to talk about their Spirit Award nominations, what the recognitions means to them and what they're looking forward to when the Spirit Awards finally drop Saturday, February 27 (broadcast live on IFC at 2pm PT/5pm ET).
---
We talked to:
Jonas Carpignano, writer and director of Mediterranea, an incisive drama about Italy's African immigrant community. Jonas received a nomination for Best First Screenplay. The film was also nominated for Best First Feature as well as Best Male Lead, for Koudous Seihon.
Takeshi Fukunaga, director and co-writer (with Donari Braxton) of Out of My Hand, about a Liberian rubber plantation worker who reinvents himself as a New York City cabdriver. The film is nominated for the John Cassavetes Award.
Chloé Zhao, producer and director of Songs My Brothers Taught Me, the tale of sibling loyalty on the Pine Ridge Indian Reservation. The film is nominated for Best First Feature, and Chloé was nominated for a Kiehl's Someone to Watch Award.
Trey Edward Shults, writer/director/producer of Krisha, about an elderly woman's fraught Thanksgiving homecoming and attempts to make amends in small town Texas. The film is nominated for the John Cassavetes Award.
And Josef Kubota Wladyka, director of Manos Sucias, a tense drama about a fisherman his simple-minded partner trafficking drugs up the Pacific coast of Columbia. The film is nominated for Best First Feature as well as Best Editing.
Here's what the filmmakers had to say about the experience of learning about their nominations, and what it means for their films and careers moving forward.
---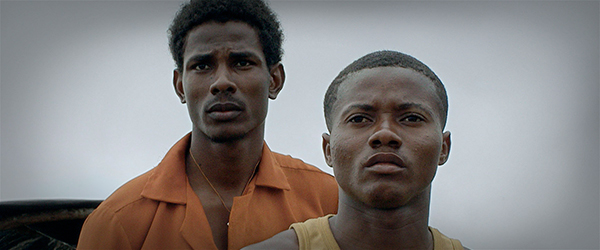 Jonas: Total shock! It took me a while to wrap my head around it, and I'm still not sure that I have. Every time I think about it I get excited for the film and everyone involved, especially [lead actor] Koudous Seihon. Eight years ago Koudous was on a rubber boat headed to Italy, and now he's nominated for Best Actor at the Spirit Awards. It's so crazy, and so, so cool.
Takeshi: I just couldn't believe it at first, and then this huge excitement gradually bubbled up.
Chloé: I was very surprised and of course very happy!
Trey: Pure joy. The biggest honor was being nominated for an award that has Cassavetes' name on it. He's [my] hero, and a great pioneer.
Josef: I was genuinely surprised and humbled. When I saw the group of films we were nominated alongside with, my jaw dropped—so many incredible films and filmmakers! It was a moment of intense joy and happiness for our team and myself.
---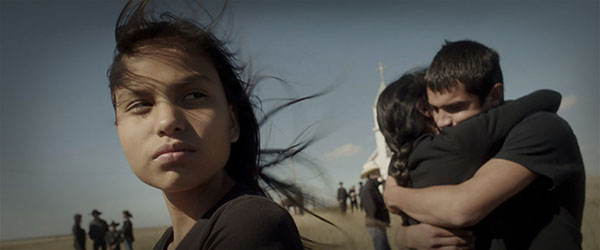 Jonas: I live in Southern Italy, and with [the time zone difference] I found out some time after lunch. All of a sudden our phones started blowing up. We have a "no cell phones during meals" rule, but we broke it that day.
Takeshi: I was actually in Stockholm following a film festival I had attended there.
Chloé: I didn't know when the nominees were announced because I didn't expect to be nominated at all. I was at home in Denver in bed, just waking up, and trying to figure out why all my friends were congratulating me.
Trey: I was sleeping and woke up to emails and text messages about it. We were all very excited!
Josef: I was in the first week of prep to direct a couple of TV episodes. This was my first big gig since Manos and I was feeling stressed out and overwhelmed. I was sitting at my desk in the production office when the news came in. I started to see emails from friends and family, and then some people in the office came over to congratulate me. I was in one of those moments where I felt like a fraud, so it was great timing because it gave me confidence when I really needed it.
---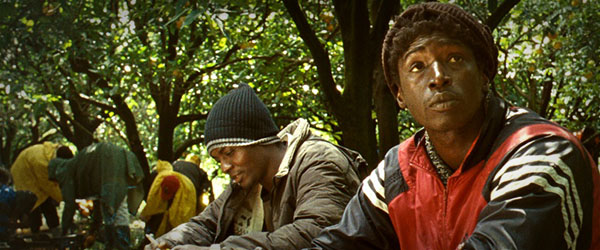 What do you hope this nomination does for your career over the next 12 months? 
Jonas: I'm trying to get another film made in Southern Italy. It stars a lot of the same people who were in Mediterranea and takes place in the same town—hopefully this recognition will help us get this new film made!
Takeshi: I hope it will help this movie to reach a wider audience, and our next projects to get made. I also hope it'll pave the way for our lead actor, Bishop Blay for his acting career in US
Chloé: I hope it would encourage people to see the film when it opens in March. I want to make more films set in the American heartland, so hopefully this nomination can convince people that a Chinese girl can pull that sort of thing off!
Trey: I'm not sure. Anything positive that comes out of this nomination is a humbling blessing. I hope it brings more attention to the film and everyone involved with it.
Josef: I hope it presents more opportunities to create, and to meet wonderful collaborators.
---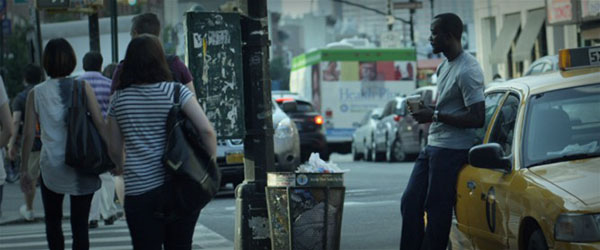 Jonas: I'm excited to hang out with my friends who I don't get to see too often.
Takeshi: Just to celebrate and have a good time with Donari and my fellow filmmakers.
Chloé: Looking forward to catching up with some old friends. I love [A Pigeon Sat on a Branch Reflecting on Existence director and Spirit Award nominee] Roy Andersson and I'll probably corner him and ask him a lot of questions if he's there.
Trey: Celebrating with friends and family!
Josef: Hanging with my team. We've all been so busy the last year, it'll be nice finally sit down, catch up and celebrate.
---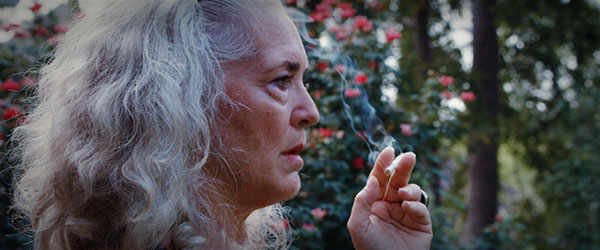 Other than yourself, which of your fellow Spirit Award nominees—in any category—are you happiest for?
Jonas: I'm super happy for my close friends Marielle Heller, Chloé Zhao, Cary Fukunaga, Joshua James Richards, Trey Edwards Shultz and Justin Chan. I'm also thrilled that [Tangerine stars] Kiki Rodriguez and Mya Taylor were nominated—I don't know them, but I love that film.
Takeshi: Chloé Zhao. What she's done with her film is just amazing and I'm happy to see that she's getting the recognition she deserves.
Chloé: If I can only say one person, then it would be my amazing Director of Photography Joshua James Richards.
Trey: Jonas Carpignano and everyone involved in Mediterranea. It's a beautiful film that not enough people here in the States have seen. Jonas is a beautiful person, and he and the film deserve all this recognition and then some.
Josef: I'm most happy for my fellow colleagues from the NYU grad film program—Chloé Zhao and Jonas Carpignano. For all of us to be there and nominated in the same category is truly amazing. I'm also happy for my buddy Mike Gioulakis and the It Follows team—that movie's awesome!
---
To see a complete list of 2016 Film Independent Spirit Award nominees click here, and visit the Spirit Awards website to learn more.
The 2016 Film Independent Spirit Awards will air LIVE on IFC at 2:00 pm PST/5:00 pm EST on February 27, hosted by Kumail Nanjiani and Kate McKinnon—that's just around the corner!
For more information about Film Independent, please visit our website or subscribe to our YouTube channel. Learn how to become a Member of Film Independent here.
Matt Warren / Film Independent Digital Content Manager