Fiscal Updates: 'The Woman from Hamburg', 'Hatchback' and 'A Bus to the Stars'
Since its launch, Film Independent's Fiscal Sponsorship program has supported a wide variety of projects: shorts, features, both narrative and nonfiction. Not to mention the occasional new media project, special event or advocacy initiative. Each month's Fiscal Spotlight column announces three new projects taking part in the program.
But maybe you're curious how some of those prior subjects have turned out. Well hey, you're in luck! Once again it's time for another FiSpo Update highlighting the recent achievements of previous Fiscal Spotlight subjects.
Film Independent's Fiscal Sponsorship program opens the door to nonprofit funding for independent filmmakers and media artists. The projects and makers participating in the program express a uniqueness of vision, celebrate diversity and advance the craft of filmmaking through the creation of these special works. To see the full range of projects that are part of our program, visit our Sponsored Projects page.
For more, watch our full discussion with Film Independent's Artist Development team at the bottom of this article. If you're already part of our Fiscal Sponsorship program and you have a production milestone you'd like to see here, please email us.
THE WOMAN FROM HAMBURG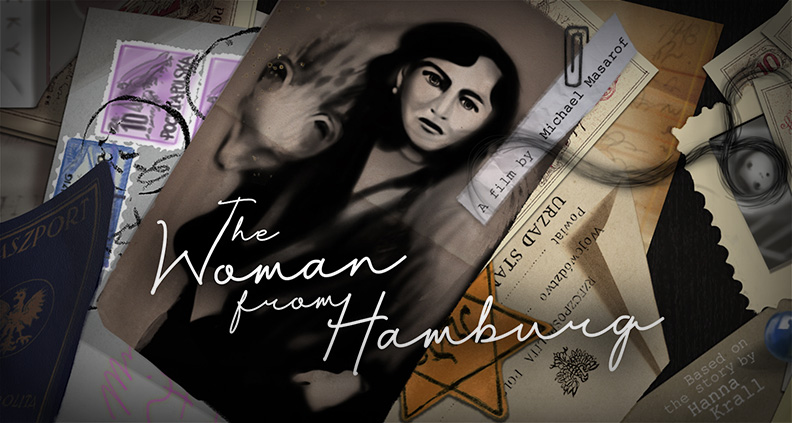 Project type: Narrative Short
Project status: Post-Production
Filmmakers: Michael Masarof and Sharon Barnes
Synopsis: A Jewish woman takes shelter in the closet of a Polish couple in 1943. A child is soon born and their lives are irrevocably changed. 
Update from the filmmakers: "The Woman from Hamburg completed principal photography in March 2023. The shoot was a tremendous success, with four production shoot days in Staten Island, NY—where we turned an 1800s fisherman's home into multiple locations, including 1991 Hamburg, Germany and 1943 Lwow, Poland. The fantastic cast included a baby, a 10-year-old and a 30-something, all playing the same role at different ages. We were also lucky enough to work with the amazing Jenette Goldstein (Aliens, Terminator 2) and a new Israeli up-and-coming actress Einat Holland. Jenette and Einat also played the same character over the course of 50 years. We shot on an Arri Mini from Panavision with a top notch crew. And though the script was 15 pages (it is a big story in a short period of time), those 4 days were filled with very challenging material in a very short time. I am grateful for the crew and cast for making this production a memorable trip into a difficult subject matter. I can't wait to show the world the finished product."
HATCHBACK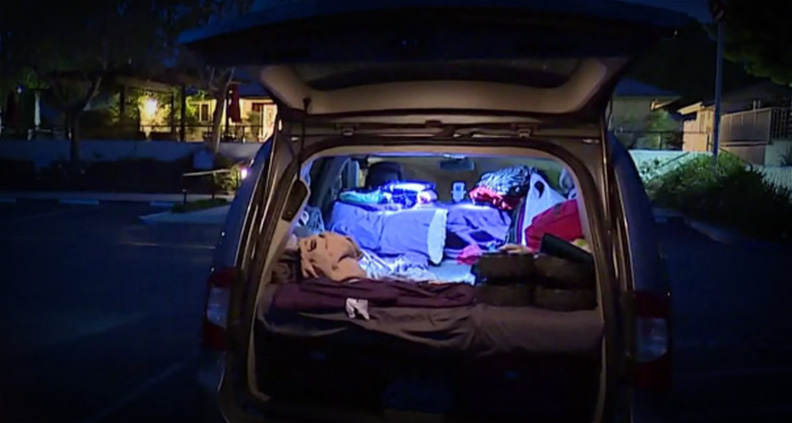 Project Type: Narrative Short
Project Status: Pre-Production
Filmmakers: Lynelle White, Kellianne Jordan, Anita M. Cal
Synopsis: Hatchback is a narrative short film about a working class African-American family who, due to job losses created by the COVID-19 pandemic in early 2020, becomes temporarily unhoused in their vehicle. The family of four dreams of just one night in a motel, but each passing day living out of their hatchback vehicle brings new setbacks that push that dream further and further out of reach. With its nuanced view of the unhoused, Hatchback hopes to shift audiences' perspective regarding what it means to be unhoused—how it can sneak up on even the most stable and thriving families after a few paychecks don't arrive as expected.
Update from the filmmakers: "Hatchback is currently hard at work in pre-production and we are excited to announce the addition of producer Marcia Campbell to the team! Marcia is an innovative storyteller with over 10 years of producing experience in all areas of TV and film production. We're also actively seeking to partner with non-profit organizations that focus on assisting the unhoused. We believe that our film can help educate and lessen some of the stigma surrounding homelessness. Please follow the film's journey on Instagram at @hatchback_shortfilm or on Facebook at @hatchbackshortfilm.
A BUS TO THE STARS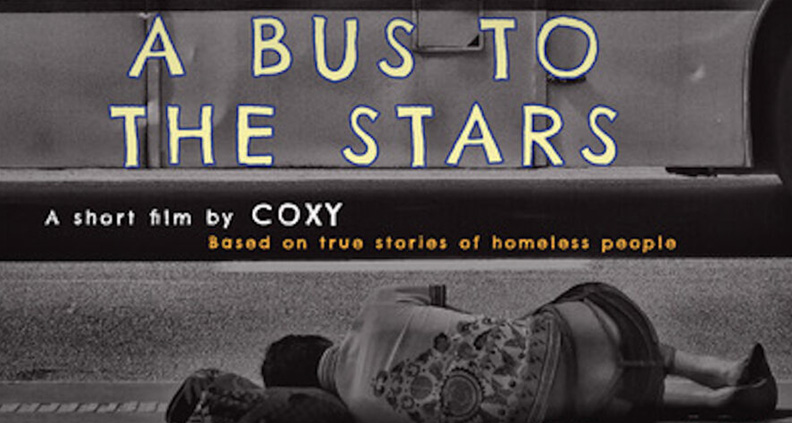 Project Type: Narrative Short
Project Status: Development
Filmmakers: Coxy Chiara Rodoni and Gaëlle Jaunay-Calendini 
Synopsis: Gilda, Nelly, and Bepop are three homeless friends that live at a bus stop. Their life is the same every day: they wake up, perform their daily routine and try to interact with the people that come and go before their eyes. The bus stop is their home, a shelter they never dared to abandon. One day Hawk, an older fellow homeless, tells them about the existence of "the bus to the stars" that takes people to the "City of Angels" the place where dreams can come true. The news disrupts our trio's ordinary life and triggers the desire to change destiny and depart towards the promised land. Will they be able to get to the city of Angels and make their own dreams come true?
Update from the filmmakers: "A Bus to the Stars is a short film that raises awareness of the humanity of Homeless People with a heartfelt story and a language that is accessible to families and younger audiences. The 2022 Homeless Count released by Los Angeles Homeless Services Authority (LAHSA) estimated that at least 69,144 people are experiencing homelessness in LA County. Homelessness is a topic rarely depicted in film and often ignored by the media, yet it is growing under our eyes every day and deserves our attention. I wrote the script after volunteering in homeless shelters. It's based on true stories that the homeless I met shared with me. It uses comedy and a hint of fantasy to depict the reality of homeless people in a way that makes them more relatable and empathetic. My aim with this film is to shine a light on the human side of homelessness and inspire action for change. The film will intercut fiction and real documentary footage taken on the streets. We have an active crowdfunding campaign live on abustothestars.com, we have raised over $7.5k to date and we are actively reaching out to sponsors, foundations, philanthropists and production companies to further raise funds and negotiate in-kind services. Part of the cash funds that we'll raise will go to charity to support the homeless living on the street."
Learn more about Fiscal Sponsorship, including its benefits and eligibility requirements, by visiting our website. Check out our Sponsored Projects page to see the projects are currently being supported.
Celebrating 30 years, Film Independent Artist Development promotes unique independent voices by helping filmmakers create and advance new work. Become a Memberof Film Independent today. Support us with a donation here.
More Film Independent…
(Header: Hatchback crowdfunding video)