If I Would, Could You? 'Singles' Live Read Coming, November 5
Has there ever been a film that's captured the current zeitgeist better than Cameron Crowe's Singles? The onetime Rolling Stone wunderkind's sophomore effort in the director's seat, the Seattle-set 1992 rom-com managed to encapsulate virtually every signifier (some might say cliché) of Gen X's grunge-era heyday. Scruffy dudes in flannel outerwear making sludgy-sounding rock 'n roll? Check. Pre-corporatized coffee shop fetishism? Check. Post-collegiate ennui, pop culture references and mid-twenties relationship woes? Check, check and check.
In fact, no less of an authority than Kurt Cobain himself often referred—albeit derisively—to Singles as "the grunge movie," according to the late Nirvana leader's friend and sometime opener, Bobcat Goldthwait. But there's whole lot more to Crowe's film than just the sum of its Mudhoneys and Pearl Jams. The film is actually a top-tier rom-com ensemble—as insightful about young adults and their relationship (and career) dynamics as anything by Nora Ephrom.
It makes perfect sense then for Singles would serve as the subject of our next Live Read, following June 23's raucous revival of Ephrom's When Harry Met Sally, which featured an all-Asian cast guest directed by the great Randall Park.
That's right, Film Independent's signature Live Reads series return next Tuesday—November 5—for its most '90s edition yet. And while we're big fans of Crowe's original text, we're arguably even bigger fans of our special guest director: filmmaker James Ponsoldt, whose films have earned a combined five total Film Independent Spirit Award nominations to date.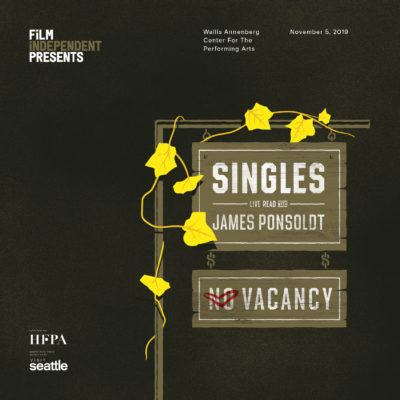 And Ponsoldt is bringing plenty of friends to help round out the cast, too. Including: Mamoudou Athie, Jay Duplass, Kelly Marie Tran, Karen Gillan, Kelvin Yu, Lynn Shelton and more to be announced—stay tuned to Film Independent's Twitter for updates.
As with other recent Live Read performances—including last year's irreverent spin on My Dinner With Andre courtesy of Nick Kroll and John Mulaney—next Tuesday's event will take place at The Wallis Annenberg Center for Performing Arts in Beverly Hills.
So, what else can you expect? At the very least, probably some tunes from the iconic grunge-defining Singles: Original Motion Picture Soundtrack (we're crossing our fingers for the deep-cut Chris Cornell solo joint "Seasons") and more than a few special surprises—if the impromptu pie-fights and ersatz Elvis impersonators of Live Reads of yesteryear have taught us anything.
'SINGLES'
In 1989, a 32-year-old Cameron Crowe made the career leap from acclaimed rock journo to up-and-coming filmmaker with Say Anything, the film that forever added John Cusack's hoisted-aloft boombox to the gallery of great cinematic images. It seemed a tough act to follow. But three years later, Crowe returned with Singles—an even more mature, entertaining ethnographic survey of early-1990s Seattle, as seen through the interpersonal fortunes of Emerald City denizens Bridget Fonda, Kyra Sedgwick, Matt Dillion and Campbell Scott.
More hangout-heavy than plot-driven, Singles charts the ups-and-downs of two central relationships: the on-again, off-again pairing of sweet-but-frustrated coffee shop waitress Janet (Fonda) and cool-but-unreliable would-be rock star Cliff (Dillon); and the more grown-up will-they-won't-they between ambitious City Planner Steve (Scott) and resolute commitment-skeptic Linda (Sedgwick.)
The ensemble cast also includes fleeting appearances from unlikely cameo-makers ranging from Eddie Vedder to Eric Stoltz to Tim Burton. The result isn't just a snapshot of a specific era—it's a snapshot of a specific era in everyone's life. Namely, those meandering early-20s years when life has yet to coalesce around a single relationship or career path.
JAMES PONSOLDT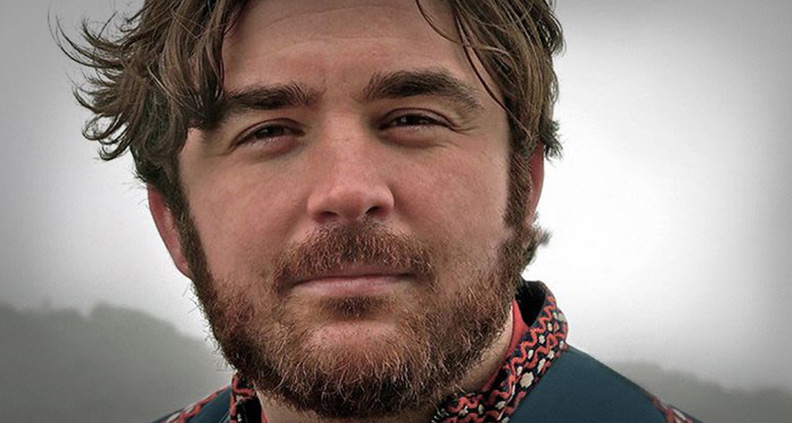 A native of Athens, GA, James Ponsoldt first began his filmmaking career by making a string of successful short films, eventually followed up by his feature debut Off the Black in 2006. The film earned a spot at the Sundance Film Festival and was followed by his acclaimed 2012 breakthrough Smashed—an intimate and searing portrait of alcoholism and marriage, co-written with Susan Burke, starring Mary Elizabeth Winstead and Aaron Paul. The film earned Winstead a Spirit Award nomination for Best Female Lead.
Themes of alcoholism would re-surface in Ponsoldt's next film, The Spectacular Now, released the following year. The melancholic teen drama was considered a breakthrough for young leads Miles Teller and Shailene Woodley, with Woodley again nominated for a Best Female Lead Spirit Award. The film premiered at the 2013 Sundance Film Festival, winning the Dramatic Jury Prize.
Ponsoldt's next film was The End of the Tour, in 2015. Based on the memoirs of David Lipsky, the film starred Jesse Eisenberg (as Lipsky) and Jason Segel as late Infinite Jest author David Foster Wallace—read our 2016 recap of Film Independent's Directors Close-Up event about the film. Ponsoldt's most recent film The Circle was released in 2017.
Tickets for next weeks Singles Live Read are $30 for Film Independent Members, limit two tickets per Membership. Tickets are $50 for the general public, limit two tickets per order.
Direct ticketing:
More info:
Follow Film Independent: