Project Involve Celebrates 25 Years and 30 New 2018 Fellows
Twenty-five years is a long time. Especially in Hollywood, where the normal tenure of an industry exec rivals the lifecycle of a Mayfly in its brevity, and where stylistic, social and technological trends tend to come and go quicker than hummingbirds on a sugar high. But for a quarter-century, Project Involve—Film Independent's signature diversity mentorship program—has remained in place, steadfast in its mission: to support and enable the visions of independent artists and visual storytellers hailing from every facet of our multi-cultural community.
Says Francisco Velasquez, Senior Manager of Project Involve: "Our immense gratitude goes out to all of our sponsors, mentors, advisors and friends who, with their constant support, have made Project Involve the premier diversity program it is today—and will continue to be."
Alums of the program—a free, nine-month filmmaker workshop open to writers, directors, producers, editors, cinematographers and entertainment execs from diverse backgrounds—including Effie T. Brown (producer, Dear White People), Andrew Ahn (writer/director, Spa Night), Cherien Dabis (director, Amreeka), Rhys Ernst (director, Transparent) and many more. And this year for the first time, a Project Involve produced film, Emergency, will be premiering at Sundance.
Emergency was directed by Carey Williams and produced by Joenique C. Rose with executive producer Atiya Walcott. The film was shot by cinematographer Jomo Fray and edited by David Aristizabal, from a script written by Kristen Dåvila. Learn more about the entire team (and all our Fellows) by checking our Film Independent's online talent guide.
Aside from collaborating together on a series of short films, each year's P.I. Fellows meet one-on-one with industry mentors; attend master workshops taught by top film professionals and press the flesh at industry networking events. Fellows also receive passes to the Film Independent Forum, Directors Close-Up and LA Film Festival.
In other words: you'll be seeing these Fellows around. So let's meet them…
CREATIVE EXECUTIVES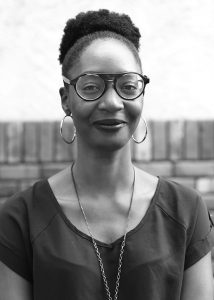 Sheri Dawn Bradford
Bradford is a graduate of Emerson College and has been working in the film and television industry for the past eight years. She started her career working at William Morris Endeavor as an assistant in the MP Literature department, and has since worked in both film (Enders Game, Summit Entertainment) and television (Low Winter Sun, AMC; Web Therapy, Showtime; Puss In Boots, Netflix). Bradford currently works in TV as a Production Coordinator at DreamWorks Animation, where she continues her passion for making quality entertainment that everyone can enjoy.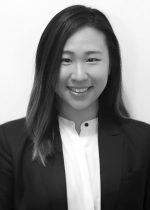 Kimberly Han
As a Korean-American raised in Seoul and Northern California, Kimberly Han grew up with numerous math problems and tech clubs. Even though she fell in love with cinema after seeing Pixar's The Incredibles, it wasn't until college that she realized she could pursue a career in film. Graduating from the University of Chicago, Han moved to Los Angeles and started her career at a boutique talent agency. Currently, she works as a Junior Manager at Leverage Management, and on the weekends, she volunteers to tutor homeless children. Han's ultimate dream is to make movies that spark and stir the hearts of people across the globe.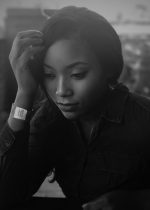 Jamilah Alston
Immersed in the arts growing up, it was no surprise to aspiring executive Jamilah Alston that she would end up working in film. She landed herself at UCLA, where she obtained her MFA in Screenwriting. It was in her first workshop there that an instructor stated, "That's an executive note." It was then that she realized what she wanted to become. It's her desire to bring forth films that vary wildly—that reach out and touch the soul and, hopefully, will inspire other little girls to go after her dreams with undeniable courage and voracity.
PRODUCERS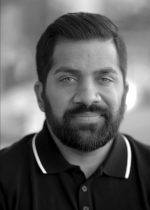 Ashim Ahuja
After graduating from San Francisco State University's Cinema Production program, Ashim Ahuja worked at various film festivals before settling in Los Angeles. Over the past five years, he has worked in film, television, commercials and digital production. He has produced narrative, documentary and branded content for notable production companies such as RocketJump, Lionsgate, Hulu and Macro. Most recently the digital series he co-produced with Macro Digital, Gente-fied, premiered at the 2017 Sundance Film Festival.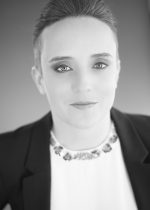 Katherine Fisher
Katherine Fisher is an Emmy nominated and Gotham, Peabody, and GLAAD award-winning producer. She has over 14 years of experience producing narrative and documentary films in the US, UK, Kenya and Congo. Recent credits include Ink and the Emmy-nominated web series Her Story. Her documentary works includes One Billion Rising (Sundance Film Festival, 2014) and the award-winning City of Joy. From 2004-2015 Katherine worked with V-Day, the worldwide movement to end violence against women and girls. She is a member of the Academy of Television Arts & Sciences.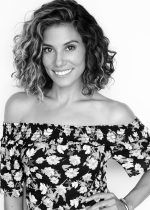 Melina Lizette
With a BFA from NYU's Tisch School of the Arts, Melina Lizette began her producing career with the production company Informant Media Inc, (Crazy Heart), where she oversaw multiple feature films from script to screen. Her first film as an independent producer, Bebé, premiered this year at HBO's New York Latino Film Festival, to rave reviews. She has two films entering the festival circuit in 2018, with others in development, and is committed to sharing the stories of those voices not often heard—illuminating this messy and beautiful human experience. Lizette is also a blogger for the Huffington Post.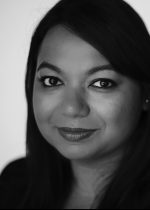 Mariyam Mahbub
Mariyam Mahbub obtained her MFA from Loyola Marymount University in 2014 and is currently a LA-based filmmaker. In 2016 she was an associate producer on the feature film 20 Weeks, which premiered at the 2017 LA Film Festival. Also in 2016, she was selected as a Fellow in the Film Independent/LMU Incubator Lab, where she created and developed an eight-episode web series, Contemporary Mating Rituals. Mahbub has been a member of Global Road Entertainment since finishing her degree, and has played an integral role in securing financing for films such as Southside With You, Hacksaw Ridge and Silence.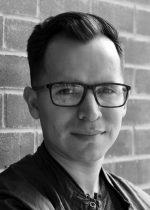 Diego Najera
Diego Najera began his career in his native Mexico serving as Producer and Film Programmer for the Guadalajara International Film Festival. He worked for the 150th Cinco de Mayo broadcast show, FICG in LA and the NALIP Media Summit. Najera has a B.A. in Communication Sciences and an M.F.A. from USC's Peter Stark Producing Program. He is a USC International Artist Fellow and recipient of the PGA's Debra Hill Fellowship. His short film, SPARK, was nominated for a BAFTA-US Student Film Award and premiered on HBO. Najera is currently at AG Capital, a film and TV financing company.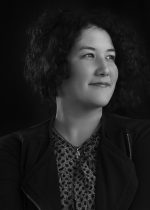 Diana Ward
Diana Ward is a producer best known for the feature documentary Roller Dreams, which won the Audience Award at the 2017 Sydney Film Festival and played the BFI London Film Festival, LA Film Festival, MIFF and others. She has produced a number of award-winning short films, including Rachael Turk's Jailbirds (starring Orange is the New Black's Yael Stone and Twin Peaks' Eamon Farren), Cath Moore's Shelling Peas and Danielle McCarthy's Old War, which won Best Short at the Downunder Berlin Film Festival.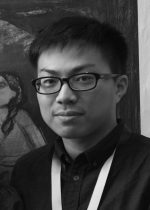 Yu-Hao Su 
Yu-Hao Su is a Taiwanese producer based in LA. His filmmaking journey began on Ang Lee's Life Of Pi, where he worked in the art department. He went on to work on major Taiwanese blockbusters, such as KANO. He was accepted into the AFI Conservatory's Producing MFA program in 2013 and has since produced numerous shorts films, including Fata Morgana (Clermont-Ferrand premiere), The Disappointment Tour (AFI FEST) and the Frameline Completion Fund winner BobbyAnna. He is currently developing several feature films.
DIRECTORS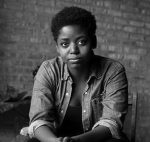 Sam Bailey
Sam Bailey is a filmmaker from Chicago. Her web series You're So Talented premiered at Tribeca and was nominated for a Gotham Award in 2015. She has directed music videos for Jamila Woods and Shea Coulee and is the Digital Art Director of VAM Studio. Her work has been highlighted in publications including W Magazine, Elle and The Atlantic. Recently, she was included in the Forbes "30 Under 30" Hollywood list. Bailey directed and produced the Emmy-nominated web series Brown Girls. A series based on Brown Girls is currently in development at HBO, with Bailey serving as executive producer.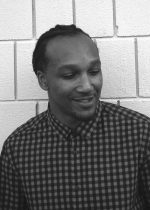 Marques Green
Marques Green began his career shadowing Emmy-winning directors Jon Alpert and Matthew O'Neill on the ESPN feature A Woman Among Boys. Green then directed The Bluest Note, which screened internationally and won top honors at the Black Reel Awards and the Blackstar Film Festival. His next film, Adé, follows a ruptured family dealing with a sudden manic episode. Green holds a BA from Colgate University in Political Science and Sociology and an MFA from the American Film Institute, where he received the Frank Pierson Scholarship. He is currently developing his first feature.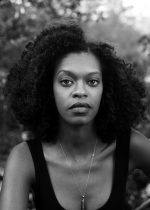 Faren Humes
Faren Humes is a writer and director from Miami, Florida. Her work has garnered broad acclaim, including a Director's Guild of America award and an Academy of Television Arts & Sciences College Television award. In 2016 she received the Sundance Institute's Knight Foundation Fellowship and was named one of Miami's Top 100 Creatives by Miami New Times. Her work focuses on the ascension and transcendental wellness of black folk as a pushback to oppressive systems.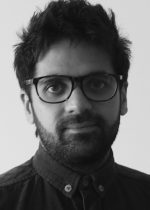 Iesh Thapar  
Iesh Thapar is a British filmmaker currently based in LA. He is a recent graduate of the MFA Film program at Columbia University. His thesis film TV in the Fish Tail was supported by the Alfred P. Sloan Foundation. He is an awardee of the John Brabourne Award, the School of the Arts Campbell Award and Columbia University's Ezra Litwak Award for Distinction in Screenwriting. He was presented the 2016 TFI/ESPN Future Filmmaker Prize. He is twice the recipient of the BAFTA LA Scholarship, and recently listed on BAFTA LA's Newcomers Program. Thapar is currently developing a proof-of-concept short with Film London/BFI for his feature, Alien Kulture.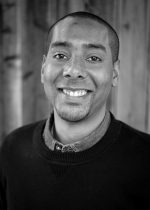 Daniel Willis
As a writer/director, Daniel Willis frequently draws on his experience growing up on Chicago's South side. His film and TV projects have screened at a number of prominent festivals, including The Chicago International TV Festival, The New York Television Festival, ITVFest, SeriesFest and the Cannes Court Métrage. He was selected to participate in the 2017 Sony Diverse Directors Program. His most recent project is Public Housing Unit, an independent pilot he directed and co-wrote, is currently on the festival circuit. Daniel currently resides in Los Angeles and is developing a web series and his first feature.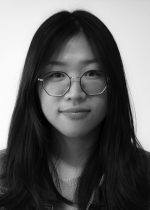 Siqi Song
Siqi Song is an animator and filmmaker from China. She studied fine arts in China Central Academy of fine arts before turning her hand to filmmaking and receiving her Masters in Experimental Animation at California Institute of the Arts. Since then, she has been working on feature films, TV series, and commercials in animation industry. Song explores the art of filmmaking primarily through the medium of stop-motion animation. Her short films have been screened at a number of film festivals, including New York Film Festival, interfilm Berlin, DOK Leipzig, London International Animation Festival, American Documentary Film Festival, and others.
WRITERS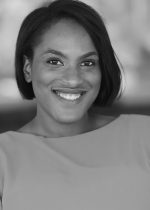 Tasha Henderson
Tasha Henderson was born in Dallas, Texas—the land of vicious smiles and backhanded compliments. Her writing style is a mix of Southern charm combined with a dash of grit. After graduating from Oklahoma State University with a B.A. in Film Studies, Henderson went on to earn her M.F.A. in Screenwriting from Loyola Marymount University. Henderson co-wrote and produced complex[ion] woman, a play that explores the intricacies of Black womanhood and won the Encore Producer's Award at the 2016 Hollywood Fringe Festival. She is currently an LMU Incubator Lab Fellow.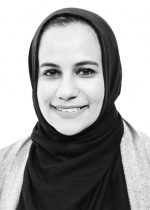 Sahar Jahani
Sahar Jahani is a first generation Iranian-American screenwriter and producer raised in the San Fernando Valley. She first gained interest in media and representation after interning for the Muslim Public Affairs Council's Hollywood Bureau, where she consulted on several projects including Disney's Prince of Persia. Sahar earned a BA degree in Film & Media Studies and Literary Journalism from UC Irvine and is pursuing a MFA in Film and Television Screenwriting at Stephens College, a program focused on increasing the voices and impact of women in television and film. After graduating from UC Irvine, she began working in digital production at YouTube Space LA. She currently works as a Creative Coordinator for YouTube Red Originals. Her first short film, Grey Matter, was awarded the 2017 Islamic Scholarship Fund Film Grant.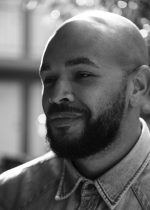 Hank Jones
Originally from Ambler, Pennsylvania, Henry "Hank" Jones moved to Los Angeles to pursue his passion for scriptwriting after earning a Master of Arts degree in English from George Mason University. With no formal training, Jones harnessed his skills by working as an assistant on shows like `blackish, The New Edition Story and The Game. He went on to write eight episodes for the animated show Motown Magic on Netflix, executive produced by Smokey Robinson and set to debut in 2018. Jones is currently assisting showrunner Yvette Lee Bowser on the Netflix comedy Dear White People.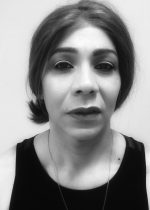 Kase Pena
Kase Pena was born in New York. She is a Latina Transgender woman of Dominican descent. A graduate of the CCNY film program, she's mostly interested in relating human stories. Her evocative feature I Love Hate was workshopped at this year's Outfest Screenwriting Lab. An active member of the Writers Guild, she is (to date) the only known transgender Latina woman to join the WGAW. Trabajo, a short film she wrote and directed, was picked up by HBO for distribution. Kase is currently in post-production on ¿Familia?, a short film detailing the struggles of an undocumented Transgender Dominican woman.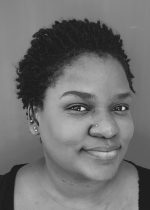 Jessica Shields
Jessica D. Shields is writer and filmmaker originally from Atlanta. She is a MFA candidate in the Screenwriting/Directing program at Columbia University and is an alum of Vanderbilt University. Shields has directed films in Asia and the United States. As a theatre artist, she has worked with the Nashville Reparatory Theatre, Synchronicity Theatre and the Tony-Award winning Alliance Theatre. Shields is an Alfred P. Sloan Treatment winner. Her pilot Acting Out was a Humanitas Prize nominee and her pilot Rue Pigalle was a finalist in the Showtime Tony Cox Screenwriting Competition.
CINEMATOGRAPHERS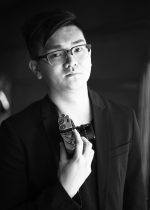 Ante Cheng
Ante Cheng is a cinematographer from Taipei. His narrative feature Gook received the Sundance 2017 NEXT Audience Wward, with 93% fresh on Rotten Tomatoes and theatrical distribution by Samuel Goldwyn. He has shot the feature Afuera (LA Film Festival, 2016), commercials (Nike, Samsung, Lexus) and music videos (15+ million views). Cheng looks forward to making films that inspire.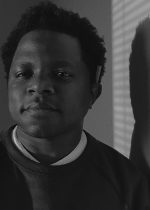 Bruce Francis Cole 
Bruce Francis Cole is an emerging American cinematographer who studied at both The North Carolina School of the Arts and later at The American Film Institute. With a background in visual art and social justice, he has shot for commercials brands such as Nike and Apple. Recently, he just wrapped Jinn, a coming of age love story about a 17- year-old girl (Zoe Renee) whose mother (Simone Missick) converts to Islam. His international short film "Gringo Honeymoon" was nominated for best cinematography at The Madrid International Film Festival in 2015.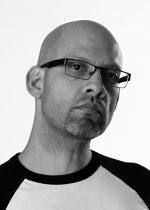 Michael Dallatorre 
Michael Dallatorre—known as "Mike D"—is a Nicaragua-born director of photography. He arrived in the United States at the age of three and grew up in South Central Los Angeles. Mike D. was featured in the Oscar nominated documentary Colors Straight Up, which followed his participation in the inner-city performing arts group Colors United, recognized for his talents and promising future with the Beating the Odds Award, presented by Marian Wright Edelman of the Children's Defense Fund. After graduating from Jordan High School in Watts, CA, Mike entered the program Inner-City Filmmakers and went on to study film at Los Angeles Community College.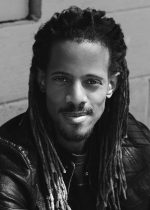 Bongani Mlambo
Bongani Mlambo is a Zimbabwean and South African cinematographer obsessed with telling visually creative and compelling stories. Mlambo's work has been praised for its "stunning artistry," drawing from influences such as Roger Deakins, Emmanuel Lubezki and Christopher Doyle. His recent projects include All Creatures directed by Collin Schiffli, starring David Dastmalchian and Karen Gillan, Three Days In August, by Johnathan Brownlee, Upstream Color by Shane Carruth and Woodshock, starring Kirsten Dunst. Mlambo hopes to perfect his craft and sensibilities and, one day, add his name to the list of master artists.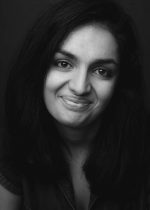 Zamarin Wahdat 
Born in Afghanistan and raised in Germany, Zamarin has been granted a Dean's fellowship at the Tisch School of the Arts. During her time at Tisch, she collaborated and shot a number of short films ranging in content and expression. One of her recent collaborations, the short Devi, has been screened at numerous film festivals. Her latest collaboration follows the life of young skater girls in Afghanistan and will be distributed by A&E at the end of the year. Zamarin focuses to tell stories that challenge the way we perceive our surroundings.
EDITORS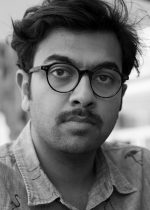 Shayar Bhansali
Shayar Bhansali graduated from the American Film Institute in 2014, where his thesis film Against Night was nominated for a Student Academy Award. His next project, Zoya, won a Student Emmy Award in 2016. Most recently, he completed Tailwhip, a documentary short that was featured by Short of the Week. He has worked as an assistant editor for films and television projects, most notably The Edge of Seventeen, Kicks, Wild Oats and Life Sentence. Prior to his work in film he supervised post-production and editing for BalconyTV India and The Big Indian Picture's Tete-a-Tete, a highly regarded interview series broadcast on NDTV Prime in India. A dreamer and foodie, he is serious about his search for powerful storytelling and also for the perfectly baked butter croissant.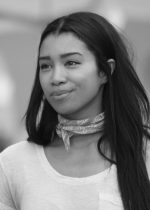 Autumn Dea
Autumn Dea is a Philadelphia, Pennsylvania-area native and a graduate of Virginia Commonwealth University's School of the Arts. She received a B.A. in Film with a double minor in media studies and psychology. After graduation, she began her career working as an editor for a post-production company in Richmond, Virginia. Her work has included commercials, music videos and short films. Most recently, Dea edited the short film The Break by writer/director Samuel Roukin, which premiered at the Austin Film Festival. She is currently in post-production on two other short films. Dea also shares her love of film as a volunteer film teacher for underserved kids.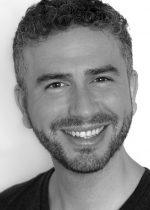 Ruben Navarro 
Ruben Navarro was born in Malaga, Spain. He is a storyteller. He studied Film in Madrid. His desire and dream to make movies made him move to Los Angeles in 2010. He has directed and edited two award-winning short-films: In Tune with You and Monsters of the Night. Navarro has won 5 awards, and his editing work has been in more than 80 Festivals. He also worked as a Promo Producer/Editor at MundoFOX. He is working as an Assistant Editor for the successful Netflix show Narcos. He's currently developing a script. Navarro became a member of the Television Academy.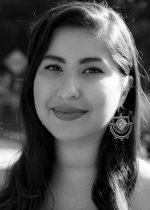 Steph Zenee Perez
Steph Zenee Perez is a LA-based film editor originally from Las Vegas, NV. She received her MFA from The American Film Institute in the Editing discipline and was twice the recipient of The Latino Donor Collaborative Scholarship Award. During her time at AFI, she edited nine short films including her two thesis films, Vessels and Icebox. Perez has proven herself an intuitive and compelling narrative editor. Her technical skill and artistic eye blend seamlessly into all of her projects. She has worked on over a dozen short films, music videos and several feature films. She has most recently finished editing her first feature film, The Feels.
For information on all past Film Independent Fellows, please visit our online Film Independent Talent Guide.
Previous Industry Mentors have included Ava DuVernay (Selma), Catherine Hardwicke (Twilight), Barry Jenkins (Moonlight), Spike Jonze (Adaptation, Being John Malkovich), Charles D. King (Fences, Mudbound), Christopher Nolan (The Dark Knight, Memento), Alexander Payne (Sideways, The Descendants), Christine Vachon (Carol, Boys Don't Cry), Forest Whitaker (Arrival, The Last King of Scotland) and Bradford Young, ASC (A Most Violent Year, Selma).
Just like on a film set, Project Involve doesn't come together without the support of generous collaborators—or in this case, several studio-supported fellowships, each presenting $10,000 in unrestricted cash grants their respective recipients.
These include the Amazon Studios Film Fellowship presented to a visionary filmmaker-participant; 21st Century Fox Global Inclusion supporting two Fellows, one on the creative track and one on the executive track; LAIKA Fellowship supporting a director working in animation; Loyola Marymount University of Film and Television Fellowship presented to an LMU alumnus; Participant Media Fellowship; and the Sony Pictures Diversity Fellowship.
For more information on additional Film Independent projects and programs, click here. To learn how to become a Member of Film Independent, click here.
Film Independent's Project Involve is supported by Artist Development Lead Funder Time Warner Foundation, Lead Sponsor Turner, and Project Involve Shorts Lead Funder Kiehl's Since 1851. Principal Sponsors include 21st Century Fox Global Inclusion, EFilm | Deluxe, HBO, The Hollywood Foreign Press Association, Los Angeles County Arts Commission, Loyola Marymount University School of Film and Television, National Endowment for the Arts and Sony Pictures Entertainment. The program is also supported by Amazon Studios, the City of Los Angeles Department of Cultural Affairs, Formosa Group, LAIKA, Participant Media, and The Camera Division.