What to Expect at the 2016 Film Independent Forum
Financing. New Media. Docs. Marketing and Distribution. Happy Hour. Regardless of whether you're a battle-scarred entertainment industry veteran or fresh-faced would-be auteur still reeking of film school, the 2016 Film Independent Forum (October 21-23) is a one-of-a-kind event not to be missed—spilling over with advice and insight designed to equip filmmakers of every discipline and level of career distinction with the tools needed to finally wrench that dream project of yours out of your brain and into reality.
Any stressed-out freelancer sitting at Starbucks with their laptop open to a blank Final Draft document will tell you: a good idea unrealized can drive the creative brain crazy. And the only way to truly exorcize this recursive and ever-spiraling thundercloud of unfocused creativity is to flush it out into the physical world in the form of a movie, TV show or web series—preferably without going totally broke in the process. But how? Well, come to the Film Independent Forum and see. Your career and your sanity will thank you.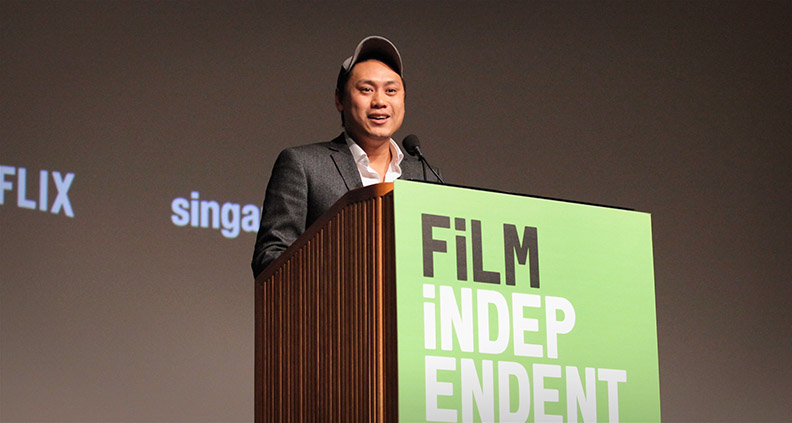 Before Labor Day we laced up our hiking books and took a brief-but-reinvigorating stroll down memory lane, revisiting some of our favorite Forum moments from years past, including Werner Herzog's sage recommendation to aspiring filmmakers to forgo formal apprenticeship in favor of working as a bouncer at a sex club. But what's on tap for this year? The full lineup of 2016 Film Independent Forum panelist and keynote speakers will be announced later this month (so stay tuned) but here's a sneak preview of this year's forward-looking topics and panel subjects. For a full day-by-day schedule, click here.
---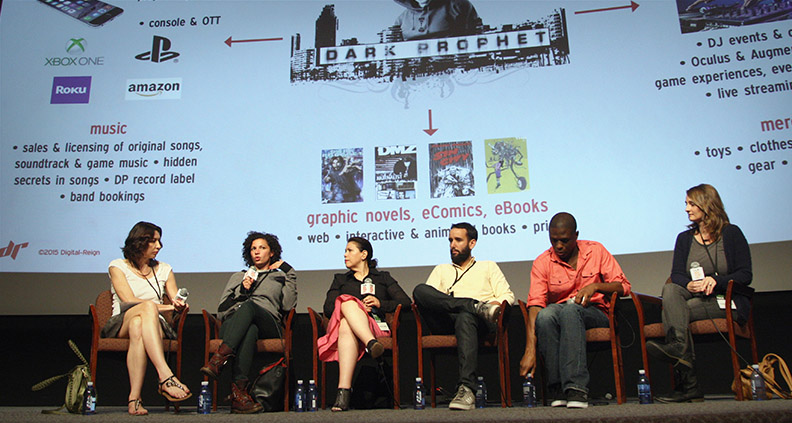 MARKET REPORT: PUTTING TOGETHER A MOVIE IN 2016
To succeed at making movies these days you must understand how the artistry of filmmaking is intertwined with the economics of the market and how you, the filmmaker, are positioned within the global stage. Esteemed producers, sales agents and financiers help you get a grip on the changing market place as they explain how to put together movies in this new global market.
AGENTS OF CHANGE: NEW VOICES FROM FILMMAKING'S CUTTING EDGE
What role will you play in shaping the future of cinema? How strong is your appetite for experimentation and innovation? In this two-part mega-session, Forum attendees will be introduced to creators pushing the boundaries of what filmmaking can be. Traditionalists be warned: this session may challenge your belief in linear cinema, and expose you to a whole new world of creative possibilities.
SHOPPING YOUR PROJECT: A FINANCING CLINIC
Film Independent Producing Fellows present their projects to a panel of experts and receive advice on the potential pitfalls of their script, where to find the right support for their projects and how to leverage their projects' elements into an attractive package for financiers and potential investors, providing useful packaging and financing tips for all.
INTEGRATED MARKETING: A CASE STUDY 
Learn strategy and tools for creating social impact (and achieving box office success) by examining the case studies of films that have done just that! Whether activating an audience to enact social change or persuading filmgoers to buy a ticket to your movie, building an effective audience engagement campaign is at the core of extending the life and value of your film—both financially and socially.
MADE IN L.A.: PRODUCTION CASE STUDIES
In this candid, straightforward session, the producers of current indie films shot in L.A. provide an honest account of their journey—from the inception of the project through production.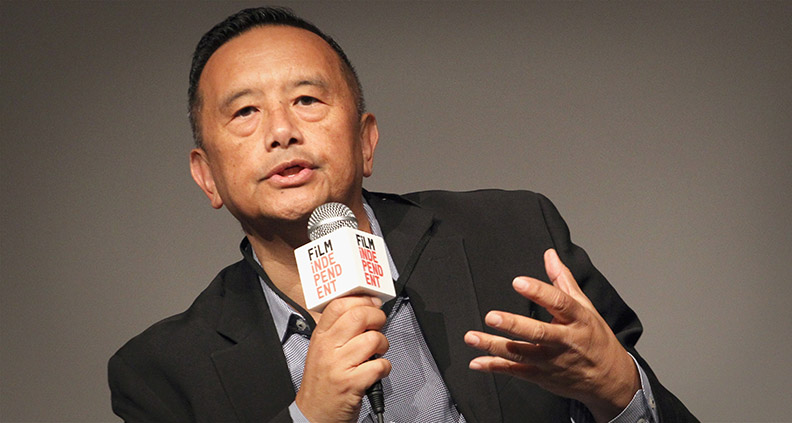 WEB SERIES CASE STUDY
A special case study covering the production of an Emmy-nominated web series and how its fearless, talented and committed filmmakers strategized to create a timely series that has put them on the map and paved their way to find more lucrative and indie-friendly opportunities on the web. Join us as the team behind the series shares their experience creating it and nabbing an Emmy nomination. This inspiring session will provide a great deal of information on navigating the web series space.
CONTENT CREATORS: A BRAND OF THEIR OWN
Learn about the different business models in the web space as we explore sustainability and the creative challenges and opportunities inherent to each platform, from finding a home on an established streaming service, to producing non-stop content, to building a strong online following.
DOCUMENTARY WORKS IN PROGRESS
Join this exclusive opportunity to see documentary works-in-progress from Film Independent's Documentary Lab, with insight into each project's inception, financing and production. The Documentary Lab is a highly selective program designed to help nonfiction filmmakers who are in post-production on feature length documentaries.
MAXIMIZING DISTRIBUTION: DAY AND DATE, THEATRICAL AND BEYOND
As new streaming platforms continue to challenge our traditional exhibition models and theatrical windows keep shrinking in favor of early day and date releases, many questions arise. Filmmakers, exhibitors, distributors and representatives from online platforms ask: can we strive to achieve a realistic release model where all parties can meet their goals of sustainability?
AUTEUR TV: THE NEW CREATORS
Intimate conversation with the creators of some of the most popular and successful TV shows of the moment. Creators will discuss the launch of their series, the creative process and adjusting to the TV medium from their beginnings as independent writers/directors.
---
So there's all that, plus special luncheons, happy hours and speed networking sessions with key industry. So no matter who you are, there's likely something listed here to help you better plan, execute and capitalize on all those big ideas keeping you up at night. Kiss those stressed-out Starbucks sessions goodbye and come use that time more productively. And don't worry—that blank Final Draft document will still be waiting for you on October 24.
Pre-sale registration for the 2016 Film Independent Forum is now open to Film Independent Members as well as non-Members. Click here for more info. Not a Member yet? What are you waiting for? Join today.
The 2016 Film Independent Forum happens October 21-23 at the Directors Guild of America in Los Angeles. For more information about, including updates about panels, speakers and special events and ticketing, please visit our website. For more from past Film Independent Forum participants, please visit our YouTube channel.
The 2016 Film Independent Forum is presented by Premier Sponsors Directors Guild of America and SAGindie and Principal Sponsor Montana Film Office.