Looking Back at Film Independent's Top 10 Blogs of 2016
When Film Independent launched its new website earlier this year, our hope was that the new FilmIndependent.org would be a place where film lovers and moviemakers could come have fun and nerd out together about the stuff they love—all while being the same great destination for film resources and to learn about our myriad Film Independent labs, grants, live events and more.
But of course, "fun" is in the eye of the beholder. For some, fun means gaining valuable insight into the craft and business of filmmaking from top industry professionals. For others, fun is geeking out about our favorite regional art house theaters and music videos. Others enjoy reading panel recaps and interviews with emerging filmmakers. And of course, some people like all that stuff. And if you're one of those, the blog at FilmIndependent.org was the virtual spot to be in 2016.
So as prepare to go dark for a much-needed week of wassailing and Dick Clark's Rockin' New Year's Eve, here's a complete list of our Top 10 most read blogs of 2016. And don't worry—we'll be back January 3!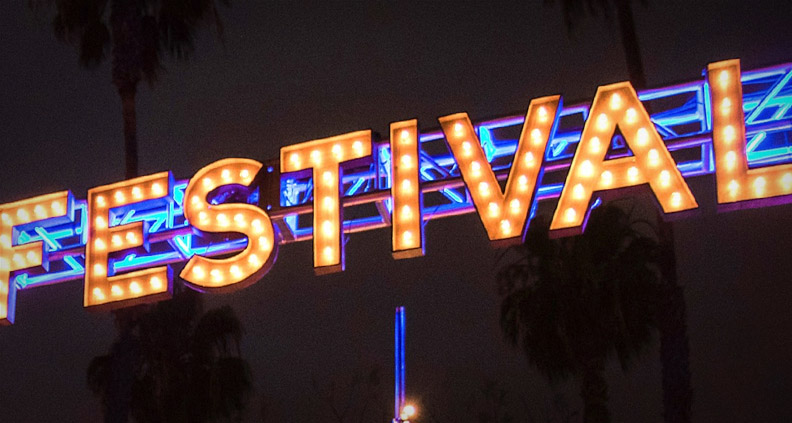 1.
LA Film Festival Competition Lineup Announced
Unsurprisingly, there was a lot of excitement heading into the 2016 LA Film Festival, with sun-kissed cineastes from across Los Angeles (and beyond!) clamoring for a first-look at the films jockeying for position in our competition categories. Learn more about which films took home top honors and check out exclusive interviews with this year's filmmakers and programming team here.
2.
Film Independent Spirit Awards Nominations Announced
On November 22, actors Jenny Slate and Édgar Ramírez teamed up in Hollywood to reveal the nominees for the upcoming 2017 Film Independent Spirit Awards (February 25 on IFC, 2pm PST/5pm EST—set your DVR!). And once again, the nominees represented a diverse cross-section of the best and brightest in artist-driven visual storytelling. To learn more, visit our nominees' page.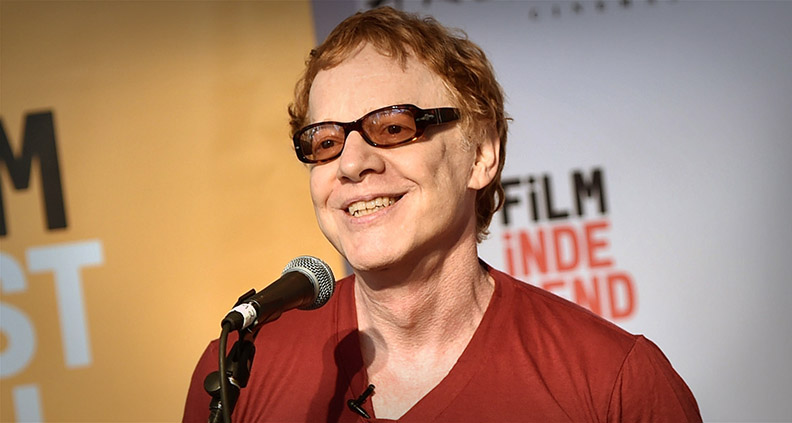 3.
Danny Elfman Announces "Rabbit and Rogue" Competition
Legendary Hollywood composer Danny Elfman made a pit stop at Closing Night of the 2016 LA Film Fest to announce a unique new filmmaker challenge called "Rabbit and Rogue". The gist: short film creators are free to use music from Elfman's new Rabbit and Rogue album in their projects and submit them to Indi.com. The winning films will screen at the 2017 LA Film Festival. Fun!
4.
The Must-List: 5 Great Film Podcasts You Should Be Listening To
Here at Film Independent, we're not just big fans of movies. We're also big fans of movie podcasts. So for the inaugural edition of our staff recommendations column The Must-List, we consulted our iTunes playlists to suggest five great, diverse programs to start filling your ears with in-between trips to the art house. And if you liked this column, check out our new Podlight interview series.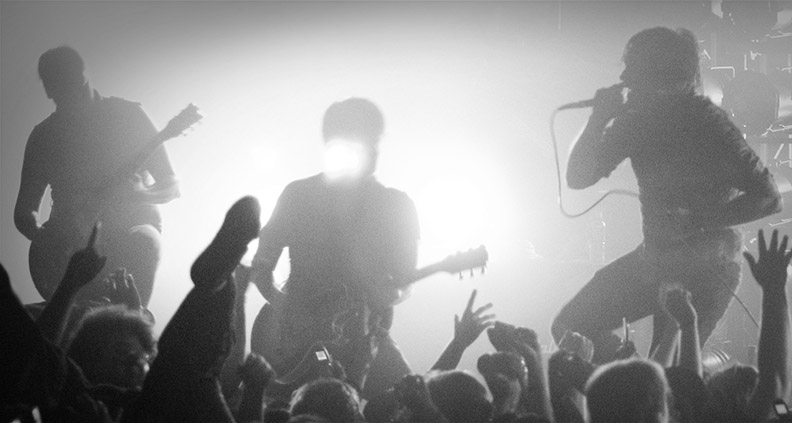 5.
A Filmmakers Guide to Music Licensing
It's no surprise that this holdover from 2015 found its way onto our list of our most-viewed blogs of the year. After all, the complicated (and expensive) world of music licensing is a perennial headache for indie filmmakers, whether you're trying to clear a classical concerto or today's hottest hip-hop track. The subject even found its way into a subsequent LEGAL EASE column. Rock on!
6.
The Must-List: 8 Movies that Make Filmmaking Look Totally Insane
Yet another edition of The Must-List, it makes perfect sense that this round up of "movies about movies" would resonate with our readership of frequently under-resourced filmmakers. This list concerned fictional narratives about the on-set struggle to make worthwhile art, whether in the homicidal Hollywood of The Player or the grungy New York indie scene of Living in Oblivion.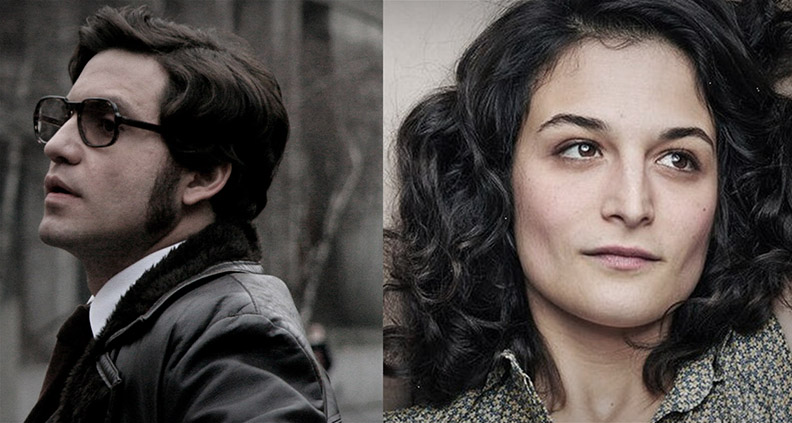 7.
A Guide to Independent Film Distribution in the 21st Century
Published back in June 2015, it was anything but surprising that exploring new digital distribution channels for independent filmmakers continued to be a hot topic for in 2016. Featuring insight and advice from indie distributors Scott Mansfield and Julie Candelaria, this blog touched on everything you'll need to know to position your film for release: cast, marketing, subject matter and more.
8.
Édgar Ramírez and Jenny Slate to Reveal 2017 Spirit Awards Nominations
Our big takeaway here was that people really, really like Jenny Slate and Édgar Ramírez (see item #2 on this list). In fact, this blog was put out way before the 2017 Spirit Award nominations had even been locked. But the combined appeal of Hollywood's reigning Venezuelan heartthrob and comedy's most adorable squeaky-voiced comic proved irritable. Which, of course it was.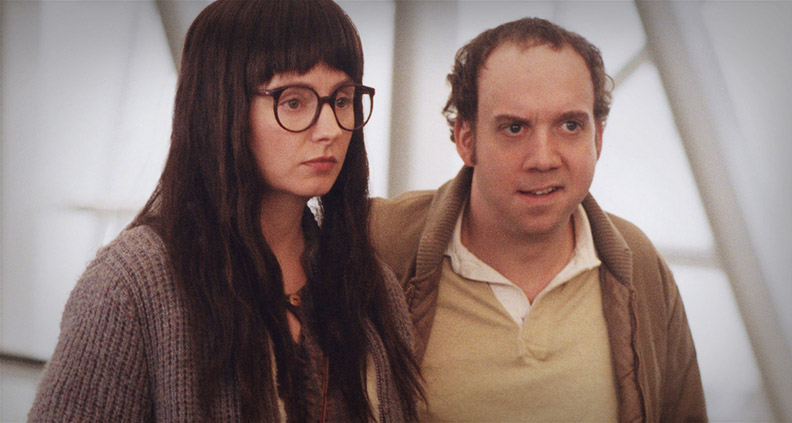 9.
The Must-List: 5 Behind-the-Scenes Docs That Prove Making Movies Ain't No Picnic
The companion piece to our #6 most popular blog of the year, this Must-List compiled our staff's favorite behind-the-scenes documentaries. The films here documented the infamous stories behind the making (and unmaking) of all sorts of memorable movies, from fiascos like The Island of Dr. Moreau to triumphs like Apocalypse Now. Proof that good or bad making movies is just plain hard.
10.
Five Comics Adaptations that Prove Graphic Novels Make Great Indie Film Source Material
As the annual nerd Mecca San Diego Comic Con kicked off in mid-July, we had a sudden epiphany: some of the very best indie movies of the past 15 years began as comic books and graphic novels—including last year's Spirit Award winner for Best First Feature, Marielle Heller's The Diary of a Teenage Girl, based on Pheobe Gloeckner's 2002 graphic novel. So take that, Batman v. Superman! 
---
To learn more about Film Independent, subscribe to our YouTube channel or follow us on Twitter and Facebook. To learn how to become a Member of Film Independent, just click here.